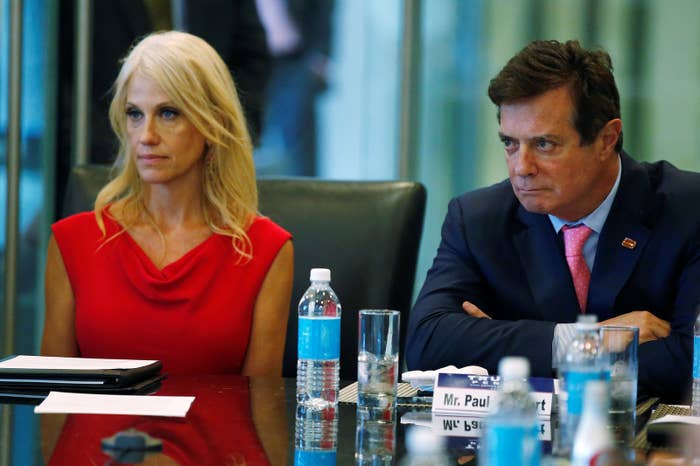 Donald Trump's campaign manager Kellyanne Conway said former campaign chair Paul Manafort was asked to resign on Friday.

She noted that the decision was mutual, but said the last couple weeks on the Trump campaign had been tumultuous.
"He was asked and he indeed tendered his resignation today," said Conway on WABC radio's Drive at Five, being hosted by Rita Cosby. "Mr. Trump accepted his resignation and wished him well and thanked him for his service. I think it's as simple as that."

"The last couple weeks have been very rough at the campaign, and Donald Trump was to perhaps — the speeches, focusing on substance, getting into the last 11, 12 weeks, Rita, of a fought-out campaign — and he has every privilege of surrounding himself with the team that he wants," she continued.
Earlier this week, the Trump campaign hired Breitbart News executive Stephen K. Bannon as his campaign's CEO and promoted pollster Kellyanne Conway to campaign manager. The move was an apparent demotion for Manafort before he resigned on Friday.

Still, Conway said the decision for Manafort to resign was "mutual."
"I think it was a mutual decision, to be frank with you," Conway said. "In the conversations in which I participated, it was a mutual and a mutually respectful decision."
The new campaign manager said it was "unlikely" there would be a new campaign chair. She said they would be adding more staff as the they got closer to the election.