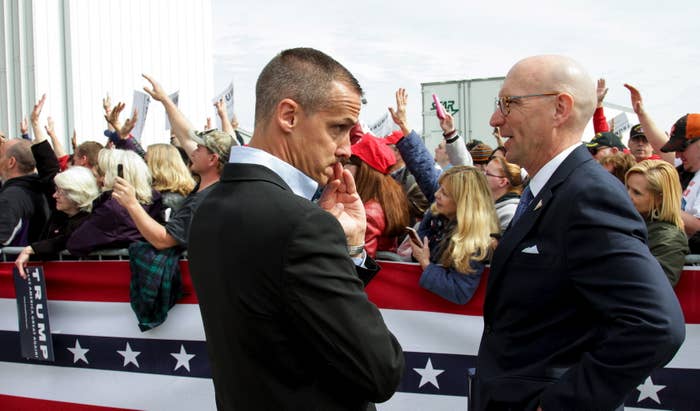 Donald Trump's campaign manager, Corey Lewandowski, denied on Wednesday that the Trump campaign blacklists reporters who write critical stories about the candidate.
Politico alleged that the Trump campaign denied their reporter Ben Schreckinger a press credential on Tuesday after he wrote an in-depth profile raising questions about Lewandowski's past actions.
Asked about the incident, Lewandowski said, "I don't pick and choose which reporters come and don't come to events."
"That's just not my role in the campaign to be very clear," he told the John Fredericks Show, adding that there's just not enough room for all press that wants to come.
"I'm not trying to limit anyone's access to anything, that's not what we do," he added.
The Trump campaign has at times, as noted by Mother Jones, denied press credentials to National Review, the Des Moines Register, Univision, BuzzFeed News, The Daily Beast, Fusion, Huffington Post, and Mother Jones, usually following critical stories.
Lewandowski, who has been accused of roughly grabbing a reporter and pulling her away from Trump at an event, said his relationship with campaign reporters is "amazing."
"I have honored to have the privilege of serving on this campaign and I go and talk to the media everyday, and I've got amazing relationships with those people," he said.
He added, "I am a person who is readily accessible to the media, I have a great relationship with these people."
Lewandowski noted that Trump uses his Twitter feed to go "directly to the American public" to "fight the press."