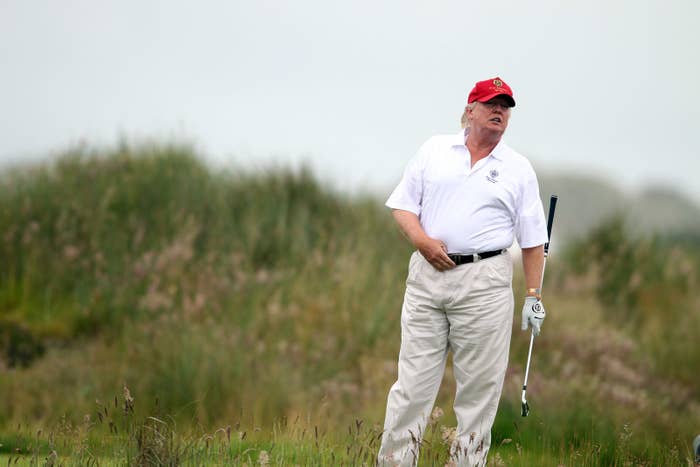 Donald Trump will take a break from campaigning this week to visit his golf properties in Scotland — which have always been fraught with difficulties and controversy.

In particular, Trump has taken issue with wind farms: He recently lost a battle to stop the turbines from being built off the coast of Aberdeen. He had argued the wind farms would ruin the golf course view.
In one instance, Trump told the Irish Times in 2014 that the wind turbines were equivalent to Pan Am flight 103 — also known as the Lockerbie bombing, a 1988 terrorist attack that killed nearly 200 Americans.
"Wind farms are a disaster for Scotland, like Pan Am 103. They make people sick with the continuous noise. They're an abomination and are only sustained with government subsidy," Trump said. "Scotland is in the middle of a revolution against wind farms. People don't want them near their homes ruining property values."
Trump has claimed the Scottish people agree with his opinions, claiming for months 93% of people approved of his building of a local golf course. No such poll was found after an exhausted media search.