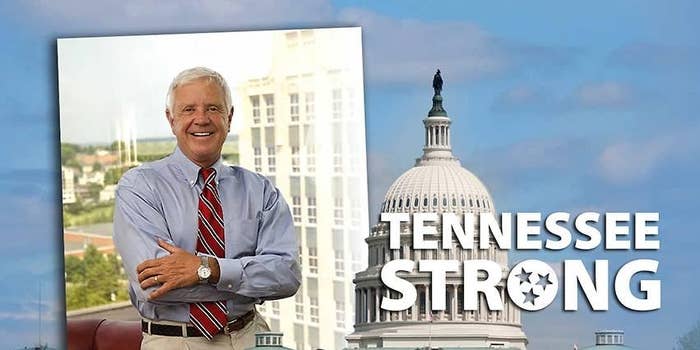 Tennessee Democratic Senate candidate Gordon Ball says BuzzFeed News' report he plagiarized nearly his entire website from various politicians is "a hatchet job" and "a laughable situation."
Ball dismissed calls from Tennessee Republican Party Chairman Chris Devaney for him to drop out of the race.
"It's a laughable situation," Ball said in an interview with Fox13. "We've adopted ideas from people as diverse from Rand Paul to Elizabeth Warren. This is just a hatchet job by some of Lamar Alexander's Republican buddies and it's ridiculous."
Ball blamed the copied text on one of his campaign's "legal writers."
"It got there, one of our legal writers wrote that. I adopted the ideas and I believe in those ideas. And that's how it got there. But it got there and I believe in those ideas."
According to the The Tennessean, the Ball campaign originally blamed the text on an intern who is no longer with the campaign.
Here's the video: