Hookup App Tinder Gets Coveted Anthony Weiner Endorsement On Twitter
"Accidentally."
Former congressman and mayoral candidate Anthony Weiner recently favorited a tweet on Tinder being the new "ultimate sext" app. Weiner notoriously fell from grace twice over a sexting scandal.
Here's the tweet by Vox reporter Matt Yglesias: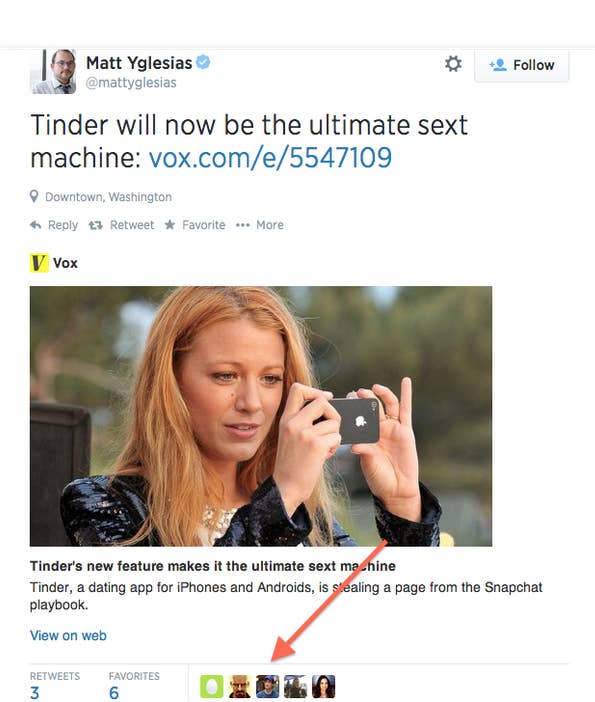 Here's a screenshot of the favorite on Weiner's page on Thursday night.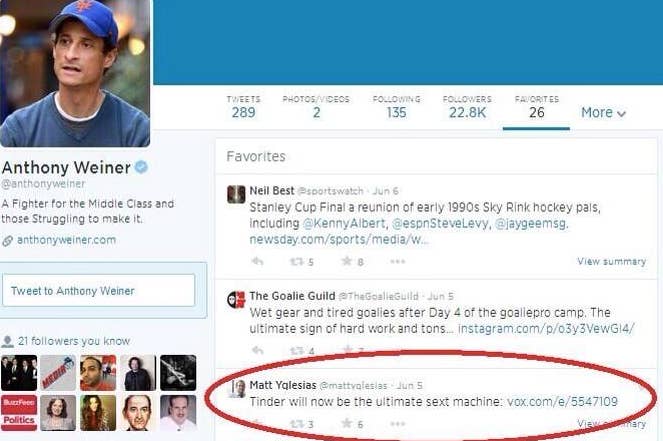 Weiner, who previously had 27 Twitter favorites, now has only one: a tweet by Twitter user @Mobute.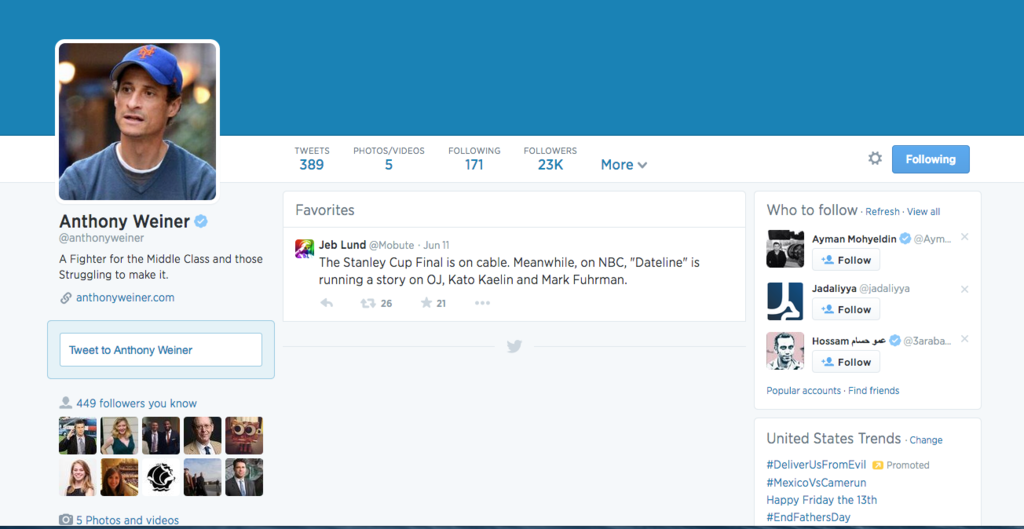 Reached for comment, Weiner said the favorites were accidental:
"there were a bunch of favorites there that I didn't either didn't recognize or mean to favorite. im not clear on how they got marked in the first place but I assume hit the little star thing accidentally as I scrolled through stuff."
Shortly after the publication of this article, he tweeted this:
Gideon Resnick is a political reporter at BuzzFeed. His work has appeared in VICE, the Atlantic and the Daily Beast.