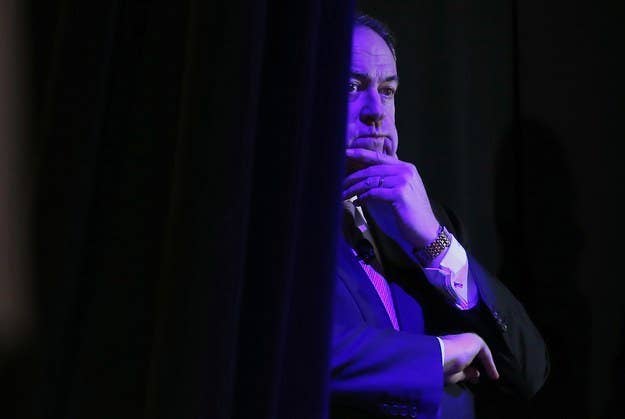 A New York Times report Monday raised concerns about former Gov. Mike Huckabee's business practices. Some of the examples listed in the report were a medically-questionable "diabetes cure" he peddled and ads on his email list telling people to hoard food.
These methods aren't the only way Huckabee has made money since leaving office. Huckabee promotes "FREE" DVD programs that have recurring charges hidden away in the fine print. Huckabee promoted the programs on his popular Fox News show and on his Facebook page. The programs are made by the company Learn Our History, which Huckabee co-founded. The company is part of EverBright Media
BuzzFeed News previously reported that Huckabee repeatedly pushed an ad to his email list for a secret biblical cancer cure, sent out with the subject line: "Why is THIS Bible verse changing atheists' minds?" (Huckabee has not responded to voicemails left on his phone or emails to an email address associated with him).
Other emails have subject lines like "Revealed! The one thing that could take down Obama… Finally," and "Obama's FDA cover-up could cost you your life." The ads carry a disclaimer that it might not reflect Huckabee's views but the ads are sent out by him.
Mike Huckabee will often promote "free" DVDs on his Facebook page.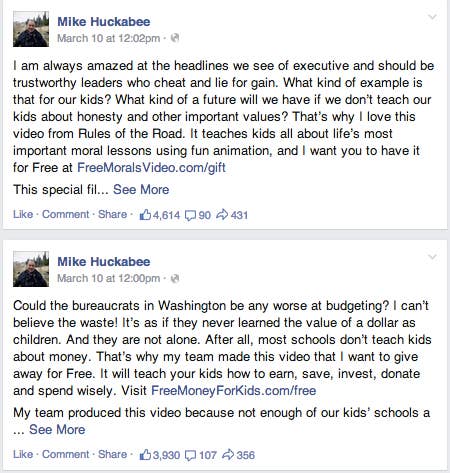 Following the link will bring you to the page to pay the shipping for the FREE* DVD. This one was for the "Rules of the Road," one of EverBright's products.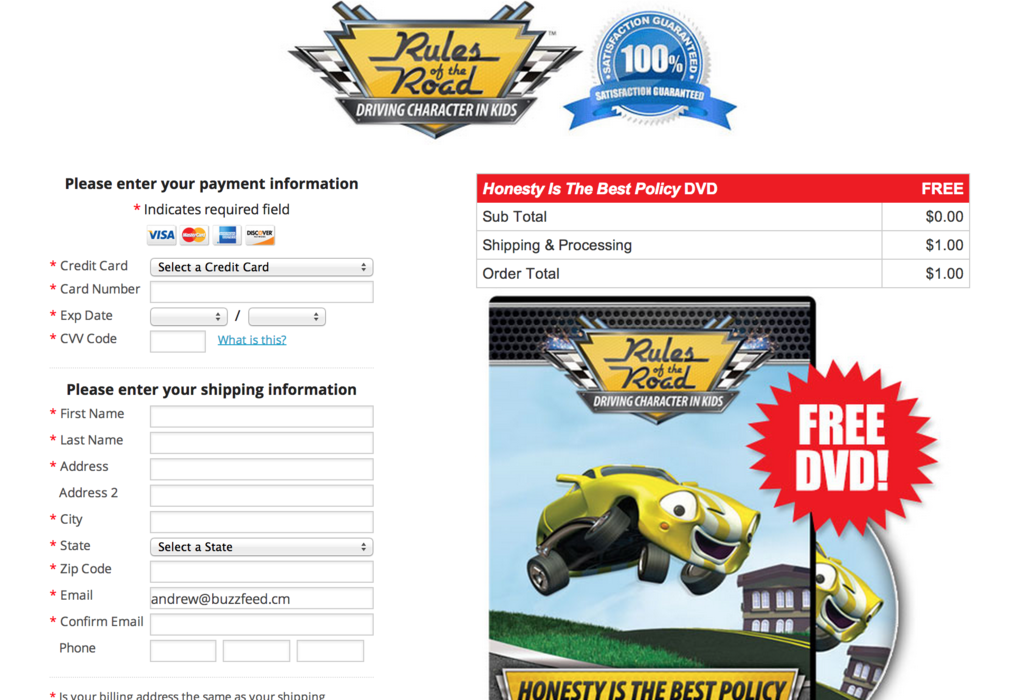 The terms and conditions, buried at the bottom of the page in scrolling format, note you'll be charged just under $20 a month for new episodes. A Google search shows various complaints about this every time he posts on his Facebook page.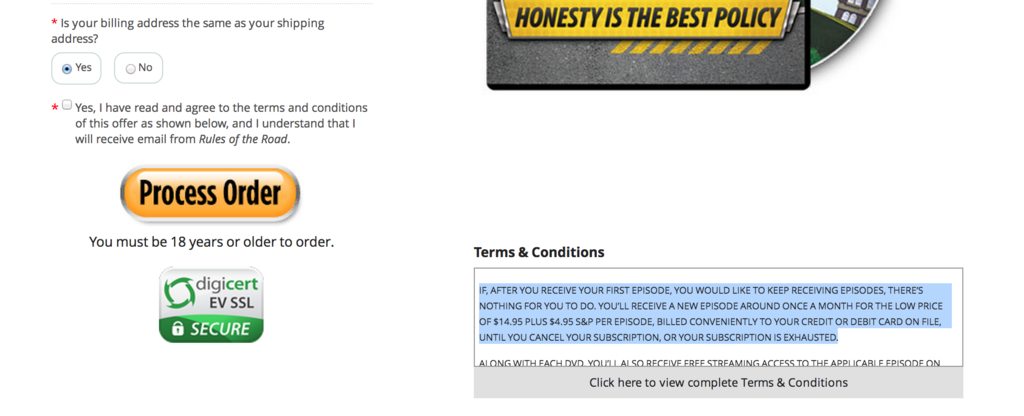 After I completed my order, I was prompted to purchase two more DVDs. I then called to un-enroll, but before I was allowed to cancel, I was offered to have the price lowered to $9.95 and have shipments one every two months or three months.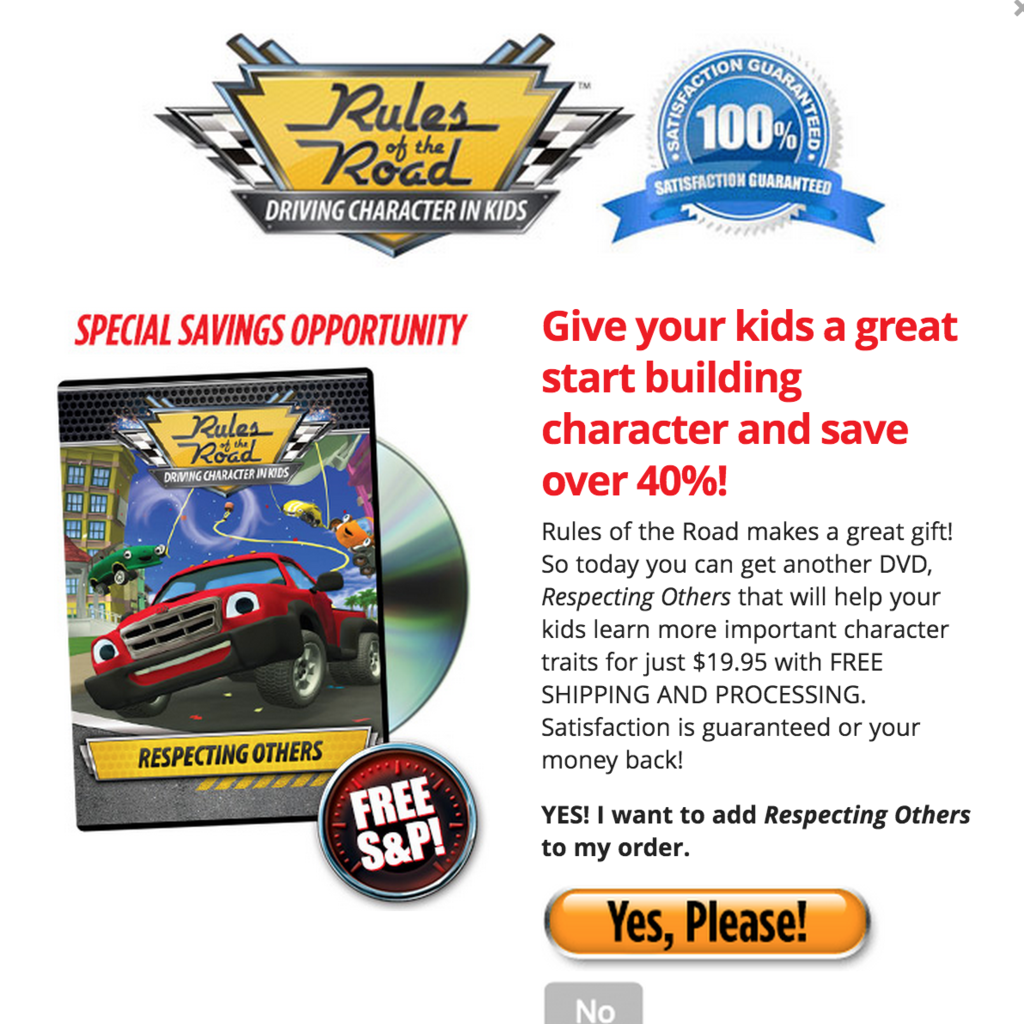 The website, "Rules of the Road," was one of many registered by "Learn Our History LLC" and co-founder Bradley Saft. Huckabee had Saft on his Fox News show in 2011.
Huckabee is a co-founder of Learn Our History: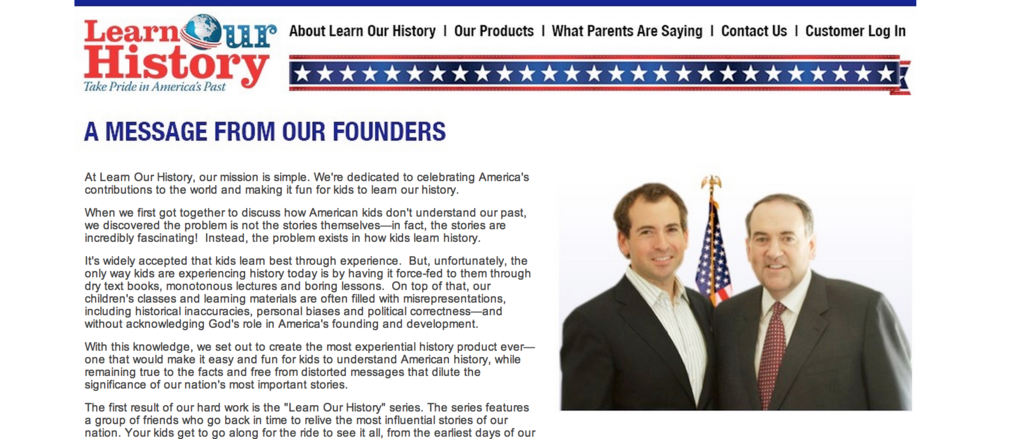 The Internet registration tracking site, Whoisology, shows more than 100 sites registered by Saft. The vast majority are FREE* DVD sites.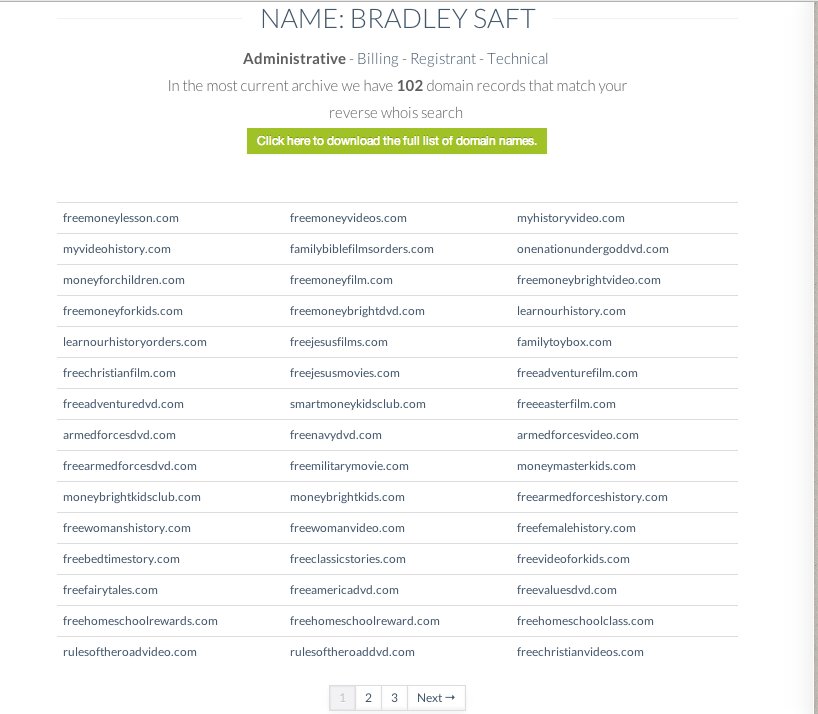 Here are the banners on some of the websites, heavily promoting Huckabee's image.
Mike Huckabee and his spokesman did not respond to a request for comment.
Bradley Saft told BuzzFeed News, "some of our products, like many in today's economy, are offered on a subscription basis," and that the language about a free DVD being subscription product is clear.
Thanks for reaching out. Learn Our History is a private company and we do not comment on our finances. However, Governor Huckabee is a co-founder of our company and we are very appreciative for his dedication and commitment to teaching children the incredible story of our nation's history.

Some of our products, like many in today's economy, are offered on a subscription basis. These days consumers love subscriptions—diapers, clothes, toys and more. Anytime we promote our products with a special subscription offer, we include language so consumers know it is a subscription product, but there is no commitment to purchase anything in the future. For those who wish to no longer receive the product we make it easy for them to opt out—but that rarely happens. We also stand behind our money-back guarantee that kids will learn and have fun with all of our products.