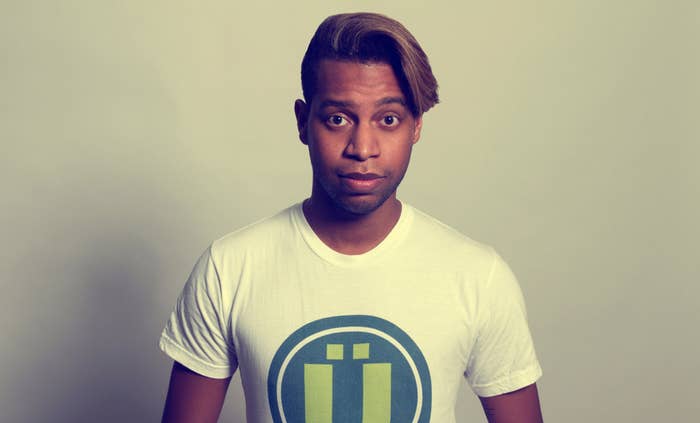 With more than 6 million followers since its inception in 2011, UberFacts is one of the most widely followed accounts on Twitter. On Facebook, UberFacts' page has more than 283,000 likes. It even has its own website.
But many of its facts, while delightful, aren't actually factual, something noted by a BuzzFeed reporter in a tweet last December.
In this case, this fact was briefly true, during the debt ceiling debate in July of 2011, but UberFacts recycled the tweet numerous times, tweeting it on Feb. 6, 2012, Feb. 12, 2012, March 3, 2012, March 13, 2012, May 8, 2012, and June 19, 2012, as well as tweets in August 2012 and December 2012.
The tweets about Apple now read, "for a brief period of time in 2011, Apple had more money than the U.S. government."
When UberFacts was pressed over Twitter about the prevalence of false information coming from the account, BuzzFeed received an apparent response from Kris Sanchez, the founder of UberFacts. In December, he emailed to suggest unfollowing the UberFacts Twitter page instead of complaining about the validity of the facts. (Sanchez more recently denied sending the email, and suggested his email was hacked.)


Hey Andrew,

I'm Kris, and I'm the guy behind the UberFacts page on Twitter. It's been brought to my attention that you don't seem to be such a huge fan of the page! While, I guess that is unfortunate (although millions of other people love it) I wanted to let you know that you always have the option to unfollow the page. That would probably be the most logical thing to do instead of wasting your valuable time complaining about it. I'm pretty sure your thousands of followers on Twitter would like to read something more interesting… I know my MILLIONS of followers do. If you have any other ideas, feel free to tweet me @KrisSanchez. Happy Holidays!

Best,
Kris Sanchez
This week, after more criticism, Sanchez denied the correspondence. He tweeted publicly that the suggestion that he had sent the email is fabricated and "ridiculous."
The email came from "kris@uber-facts.com," the email he told BuzzFeed he uses. It's the same email Sanchez listed when he filed to trademark the term "UberFacts" in February 2012.
"I never sent you an email," Sanchez told BuzzFeed. "It is my email address but my email has been compromised in the past. So that's not the address that I actively use."
When asked if his email had been hacked, Sanchez said he'd been a victim of hacking before.
"I've been a victim and a target of that before. That's the only explanation. I'm not suggesting you made it up. I can tell you definitively that I never sent you an email...it happens; it comes with the territory."
In a "frequently asked questions" section of his site from March 2013,
Sanchez says he sometimes cites sources but rarely ever does it on the UberFacts Twitter page, explaining people don't like to see links in tweets.
2) Do you ever cite your sources?

Yes! But not all of them, and rarely ever on the Twitter page. Sources can be found here on the website below articles. As far as tweets go, it's much more time efficient for one to simply use the Google machine to find the answers to whatever questions you may have! Believe it or not, more people would prefer NOT to see a link at the end of the tweet.
Sanchez has also said in the past he fact-checks all of his facts before posting them.
"Any fact that is submitted that I do consider using is always verified before it's posted," Sanchez said in an interview in April 2012.
But Sanchez's errors sometimes draw anger from some of the account's 6 million-plus followers.
A tweet in October about a Florida man who complained about a headache only to realize at the hospital his wife had accidentally shot him used an image from a story about a Chinese woman who had a bullet removed from her brain.
When asked about the discrepancy on Twitter, Sanchez tweeted, "the image is not the fact."
Sanchez said he doesn't create the images himself, noting that he pulls them from different sites and puts them in a file format he has for tweeting images.
"None of those images are created by me," Sanchez said.
Sanchez told BuzzFeed that the majority of the facts he finds are culled from a variety of sources as well as a smaller percentage of facts that people submit. He says he fact-checks them all.
"I would say 96–97% of the facts you see on the Twitter account are facts I found on science articles, Google alerts, new studies, anything like that," he said. "The other 3–4% are facts which people have submitted, which I will then look up before posting. Anything I post I honestly believe to be true, and when I find out otherwise I remove it as quickly as I can."
When asked about some of the tweets that are believed to be incorrect, Sanchez said, "anything that I post up there [I] truly believe to be true. I'm not trying to lie to anyone. When I do find out that things are incorrect. I will either correct them or will remove them."
Sanchez says he handles corrections by posting a new fact and tweeting the correction at UberFacts' Twitter account.
"I'll tweet the new fact out," Sanchez said, citing a correction from Monday. "There was a photo of the Titanic, the story of the guy who survived the sinking of the America and then died on the Titanic and I had messed up the year. So I retweeted the fact again with the proper year and mentioned the UberFacts account from UberFacts with the correction."
Sanchez says he doesn't often cite sources on Twitter because people have complained about links in tweets. He also says he will sometimes link to his website in tweets, citing sources on the website.
"Sometimes I'll put, if it's a longer article or if there's more information to be read, I'll put a link to my website in that article," Sanchez said. "It will usually be an excerpt from another major website, and I'll put the source of the article at the bottom of that excerpt. But typically the reason why you won't find links on the Twitter account is because more people have complained about me putting links up there than not putting links up there. Unless it's a fact that sounds just so ridiculous that people need to see a link to it, I usually won't put them up."
Yet, for all Sanchez's fact-checking, a survey of the UberFacts Twitter account found numerous examples of "facts" that are demonstrably false:
Polar bears live in the Arctic (the North Pole) while penguins live in Antarctica (the South Pole). There has never been a recorded interaction between the two species.
According to the National Sleep Foundation, toddlers need 12–14 hours of sleep, while teens need 8.5–9.5 hours.
Everything in this Tomb Raider tweet is factually inaccurate.
The first image is actually of Lara Croft from the very first Tomb Raider game, which was released in 1996, not 2000.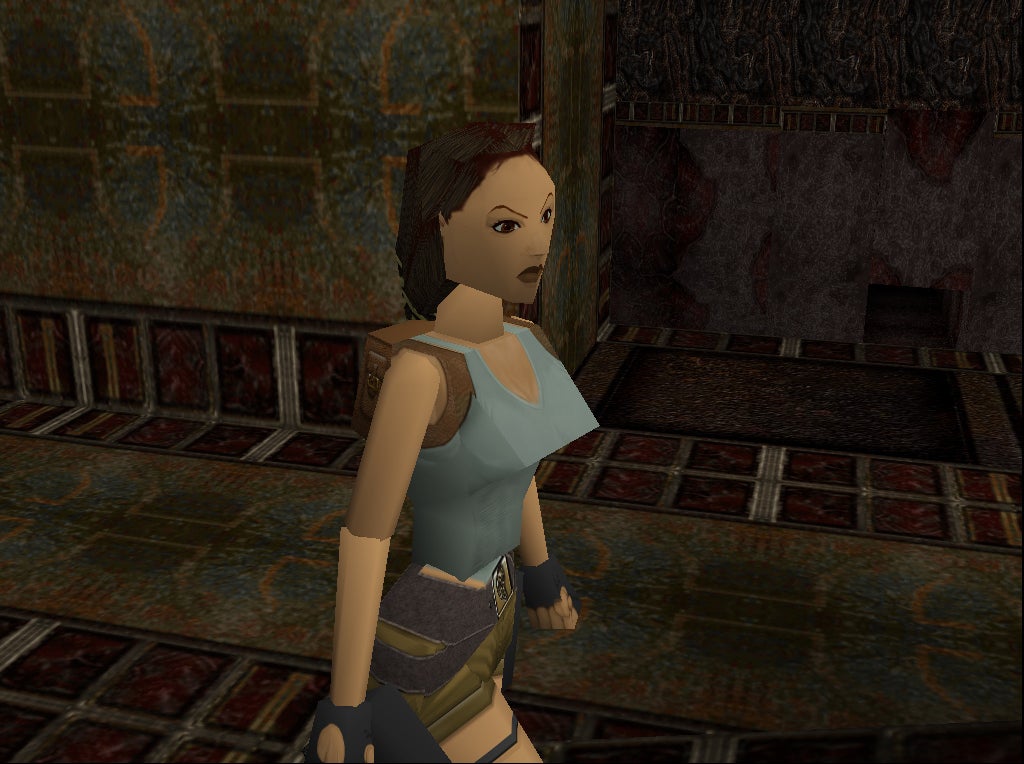 And the image labeled "2013" is a Photoshopped version of concept art from Tomb Raider Underworld, featuring that game's version of Lara Croft. The game came out in 2008 — 12 years after the first Tomb Raider game.
buzzfeed.com
Calling something a fact doesn't make it true.