The Republican Party Just Got Burned On Twitter
(By the Democrats.)
On Thursday, the Republican Party tweeted this rendition of the "Doge meme" from 2013. The tweet lampooned Hillary Clinton mentioning her family "struggled" with debt after leaving the White House.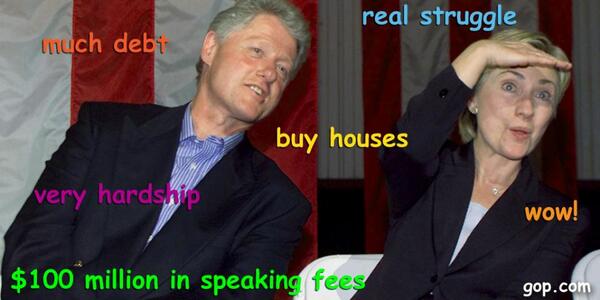 The debts referred to the massive legal fees the Clinton's paid during their time in the White House.
"We came out of the White House not only dead broke, but in debt," Clinton told ABC's Diane Sawyer. "We had no money when we got there, and we struggled to, you know, piece together the resources for mortgages, for houses, for Chelsea's education. You know, it was not easy."
The Democratic Party's official handle then sent this tweet at the Republican Party: