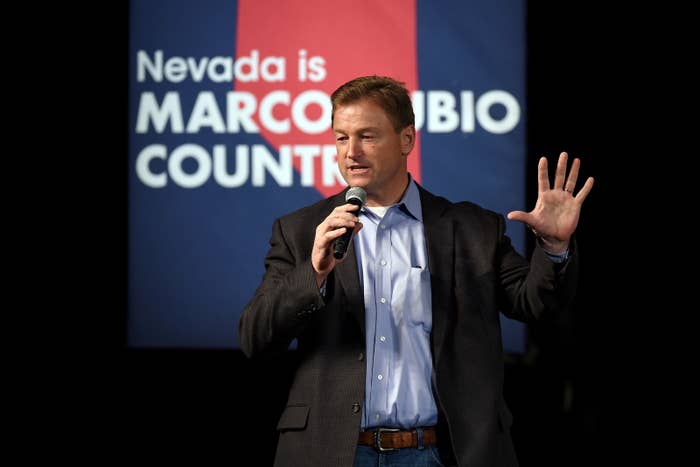 Republican Sen. Dean Heller from Nevada says Donald Trump could win his endorsement by doing one simple thing.
"I'm just waiting for him to make some good decisions," Heller told KOH radio's Dan Mason Show. "You know, maybe a vice presidential choice would be a good decision. I thought he made a good decision on some of the people that he said he might put in the Supreme Court. He has to start making some good decisions."
The Nevada senator said he would not vote for Hillary Clinton. "I certainly am hesitant with some of the comments and some of the things that he says and does, I just shake my head," added Heller.
Heller said he believes the "most important thing about this election coming up is two words: Supreme Court."