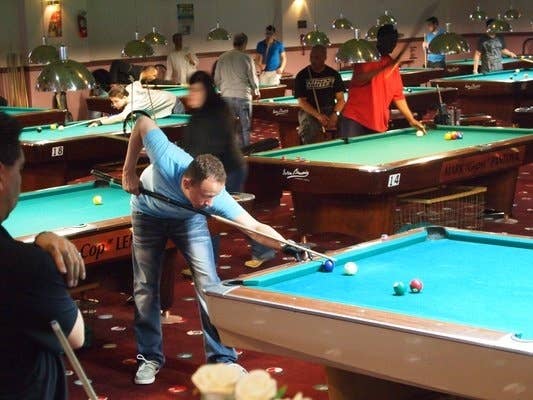 ASTORIA, NEW YORK — The New York mayor's race and its political class have spent a year reckoning with the revelation that the New York Police Department spied for years on their Muslim neighbors.
But for many Muslim businesses and organizations, the news — revealed in more detail this week in Enemies Within, a book by AP reporters Adam Goldman and Matt Apuzzo based on their Pulitzer Prize-winning reporting — came as a shock when a reporter visited them this week.
"I have trouble with this one word," said Syed Moustafa, the owner of Arrow Tours and Travel, as he read the NYPD report on his business.
The word was "devout"; I explained its meaning to him.
"What?" he exclaimed. "They can tell someone's religion based on appearance? They are saying they can tell what religion I am because of how I look. Unbelievable."
"I had no idea," he said of the spying. "We are upset over this. We are a part of this community. We are a part of this country. These people have this theory in their mind we are not. Their theory that 100% of us are terrorists are wrong."
Moustafa, who has been in business since 1995, offers round-trip tours for Muslims making the hajj every year for just under $7,000.
"I travel back and forth a lot between Egypt and Saudi Arabia, because I am a travel agent. I have to travel with groups because I'm a tour leader," he said.
In the immediate aftermath of Sept. 11, the NYPD, under the leadership of Commissioner Ray Kelly, put in place an a system of undercover police officers and paid informants they called "rakers" and "mosques crawlers" to compile data and trawl through ethnic neighborhoods. Rakers would hang out in local businesses and write reports on goings-on.
The NYPD joint tasked with "raking" communities, and the focus of Enemies Within was known as the Demographics Unit, a part of the NYPD's Intelligence Division that grew exponentially after Sept. 11 under the direction of former CIA New York Station Chief David Cohen. If a patron, business owner, or employee mentioned reading radical literature, it would find its way into a report. If a patron spoke sympathetically about United States enemies, it would probably make its way into a report.
"Mosque crawlers" were paid informants who trawled mosques to tell the NYPD what an imam said at a sermon. Crawlers oftentimes provided police lists of those who attended despite them not being suspected of any crimes.
On Wednesday, BuzzFeed visited all of the businesses in the Astoria section of Queens listed in documents released by Apuzzo and Goldman as as having been targeted by the NYPD. Some were shocked. Some understood. Many had closed or moved. Several weren't open or couldn't speak without the manager or owner present. Only a few wanted to be quoted by name.
The woman at Yasmin Travel seemed frightened when she learned the NYPD had visited her business undercover.
"We are peaceful people on the corner," she said, fearing that participation in this story would bring retribution from the NYPD. "We are scared of NYPD."
At U.S. Furniture, a store listed on NYPD documents as a "place of interest" and where this reporter bought the couch for his apartment, the manager appeared dumbfounded to discover his business had been looked at.
"I've worked here for nine months and never heard of that," he said of NYPD spying.
"Oh shit," said the man at the front desk of Webmate U.S. internet café when he learned the business had been visited and put into a report.
"It's an internet café, so a lot of people come through here," he then said, seeming to understand why the NYPD would want to look into the business.
At El-Khayam Café, the friendly employees and patrons said they had never heard of NYPD spying on Muslim businesses or mosques.
The NYPD listed their business as a location "Egyptian owned," frequented by "Egyptians, Palestinians, Syrians, Moroccans, Algerians and Lebanese," and as a location for "international soccer viewing."
A portrait of Hosni Mubarak hung near the register as an employee offered to let a reporter speak with patrons about NYPD spying.
"The spying doesn't bother me," said café patron Hassan as he smoked his hookah. "They do everything they have to do for the safety of America."
"This feeling of sadness," he said of Sept. 11, "it is with us too."
El-Khayam is one of the favorite hookah spots on the block and was even included in a 2005 New York Times profile of New York City's Egyptian community and a New York Daily News story on the debate over Mubarak at the café.
The Times described the business place as "a friendly spot that often attracts outside visitors on weekends."
Employees of the Al-Iman mosque, a Sunni house of worship and Astoria's largest mosque, also feared retaliation from the NYPD for participation in a report. The establishment was listed as a "mosque of interest" in NYPD documents.
"We don't care about nothing. We don't say nothing," said a man who worked at Al-Iman mosque. "We don't participate in reports. They all came — CNN, ABC — a few years ago. We don't say nothing and the NYPD leaves us alone. You have businesses that talk to reporters and they say and something and all of sudden."
"We don't care about the spying unless they break the mosque," he added.
A woman working the bar at Steinway Café-Billiards was shocked. She said she had never heard of NYPD spying on Muslim business.
"What? I had no idea," she said.
NYPD documents said the café was frequented by "Albanians and Egyptians."
Another "mosque of interest," El-Ber of Astoria, was likewise unaware of NYPD spying on their mosque.
I "was not aware," a patron said. He said the imam would not have been aware as well and invited me to come back to speak with him another time when he was not out.
The NYPD's spying reportedly never lead to a single lead or terrorism case.
El-Ber Mosque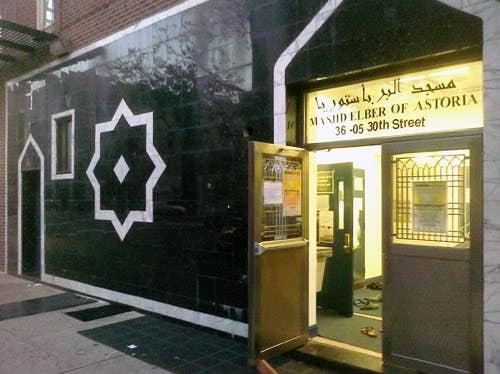 Al-Iman Mosque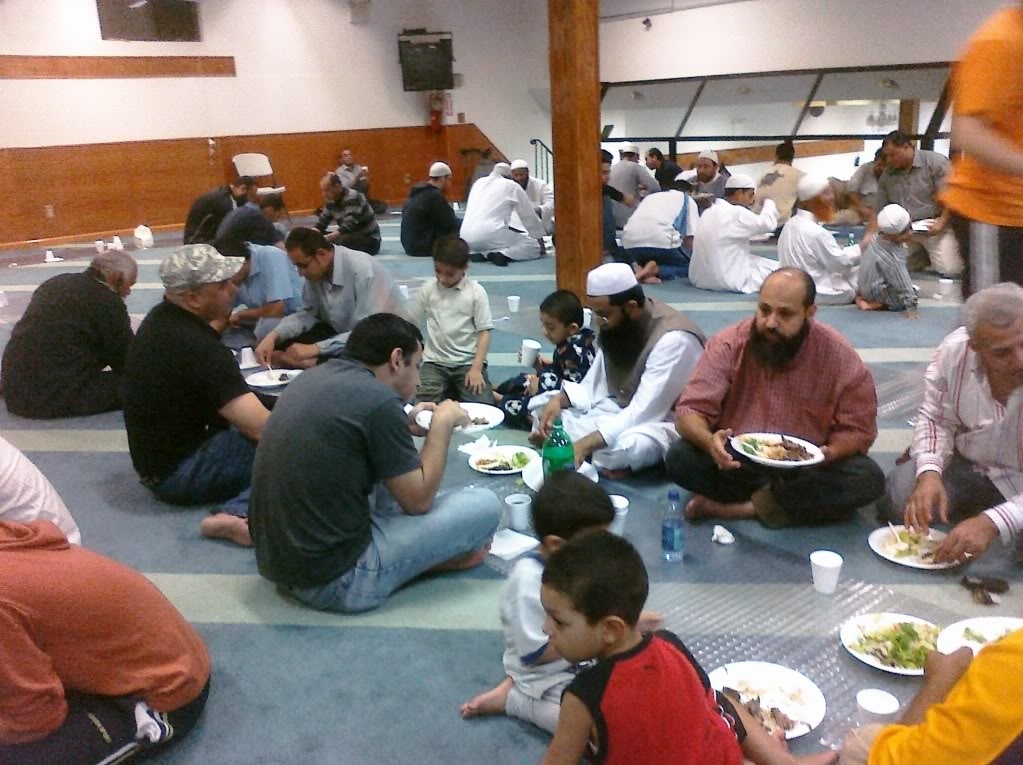 U.S. Furniture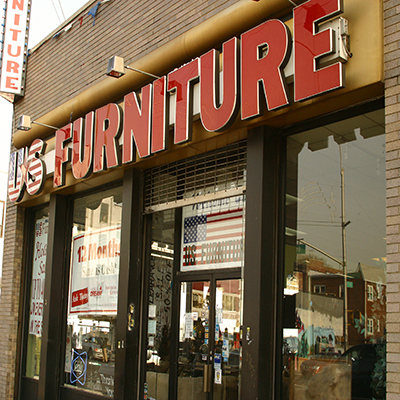 El-Khayam Café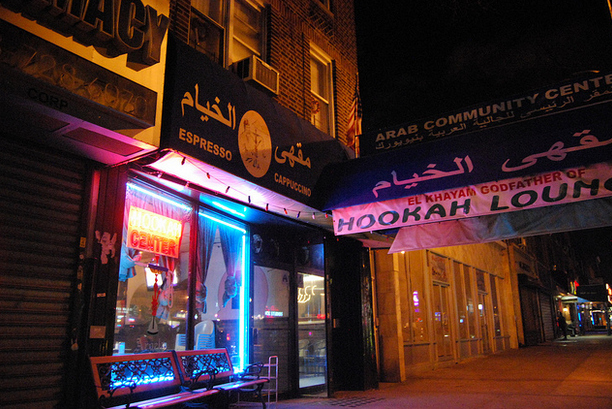 Yasmin Travel Agency
The NYPD report on Arrow Tours and Travel