The FBI Would Like Your Help Finding A Drone Spotted Near New York City
Have you see this drone?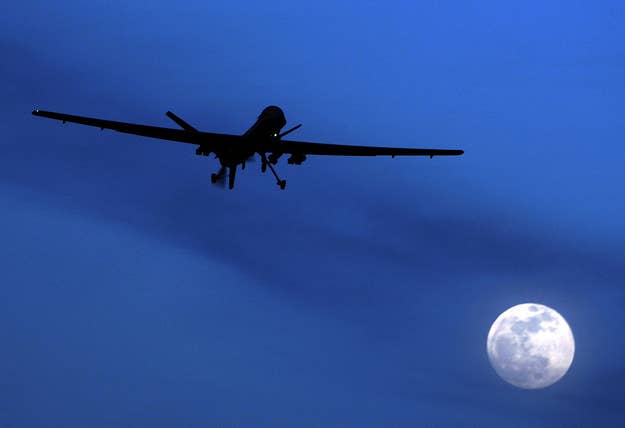 A pilot for Alitalia airlines flying into New York's JFK airport told controllers he spotted a drone.
"We saw a drone, a drone aircraft," the pilot was heard telling the control tower on radio calls according to ABC News.
"The FAA is investigating a report he saw a small, unmanned or remote-controlled aircraft while on final approach to Runway 31 Right," FAA spokeswoman Laura Brown said in a statement to CNN.
And now the FBI is looking for help investigating the incident, asking for tipsters with information to come forward.
The press release reads:
On Monday, March, 4, 2013, at approximately 1:15 p.m., the pilot of Alitalia Flight #608 spotted a small, unmanned aircraft while on approach to John F. Kennedy International Airport. The Alitalia flight was roughly three miles from runway 31R when the incident occurred at an altitude of approximately 1,750 feet. The unmanned aircraft came within 200 feet of the Alitalia plane.

The FBI is investigating the incident and looking to identify and locate the aircraft and its operator. The unnamed aircraft was described as black in color and no more than three feet wide with four propellers.

"The FBI is asking anyone with information about the unmanned aircraft or the operator to contact us," said Special Agent in Charge John Giacalone. "Our paramount concern is the safety of aircraft passengers and crew."

Anyone with information is asked to call the FBI at 212-384-1000. Tipsters may remain anonymous.