Ted Cruz: "We're Moving In The Opposite Direction" Of Jeb, Hiring Not Firing
"Instead of laying off staffers we are ramping up."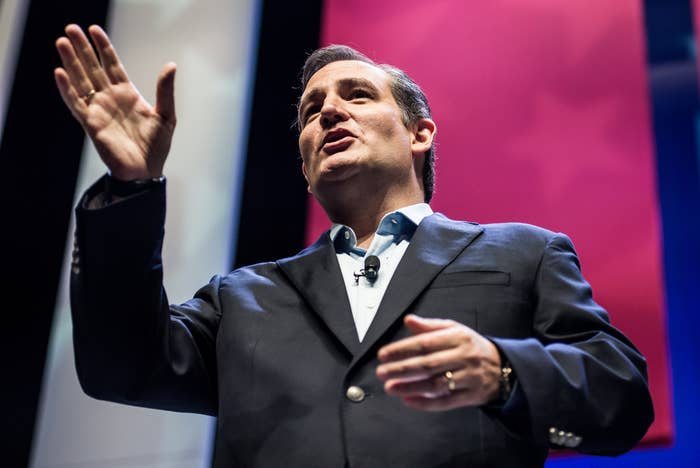 Texas Sen. Ted Cruz says unlike his opponent Florida Gov. Jeb Bush, his presidential campaign is hiring, not firing, staff.
"Not only are we able to pay the bills but we're moving in the opposite direction," Cruz said on Family Research Council's Washington Watch radio program on Tuesday when asked about Bush's campaign cuts. "Instead of laying off staffers we are ramping up. We are hiring field staffers in Iowa, New Hampshire, South Carolina, and Nevada. We are opening offices now."
Bloomberg News reported last week that Bush's campaign, suffering from falling poll numbers, was laying off some staff and cutting pay across the board.
Cruz said his campaign was "very prudent on the front end," noting failed campaigns (not mentioned, but notably former Wisconsin Gov. Scott Walker's) "hemorrhaged cashed early on."
"We were very good stewards with the money we raised," added Cruz.
Cruz's presidential campaign reported having $13.8 million in cash on hand in their totals to the FEC, which was near top of all candidates for money raised.