Ted Cruz Did A Strange But Interesting Interview On Geek Culture
"I was glad it did not feature Jar Jar Binks."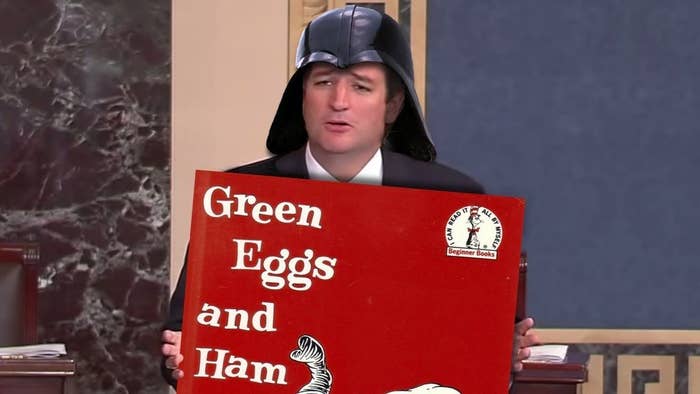 Republican Texas Sen. Ted Cruz gave an interesting interview this week on his love for geek culture.
Appearing on Geek Tank Radio on 600WREC, the Texas senator talked about everything from Star Wars, Star Trek, X-Men, and a variety of other topics.
Among the reveals from Cruz are that he watched Star Wars instead of the Democratic presidential debate late last month, that he stood "for three hours" in line to see Empire Strikes Back as a kid, and he believes Han Solo shot first.
Listen to interview the highlights below: