Ted Cruz Challenges Donald Trump To One-On-One Debate
Before Iowa votes.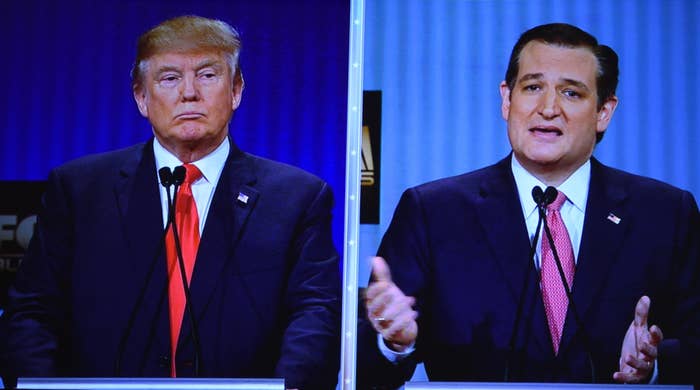 Texas Sen. Ted Cruz challenged Donald Trump to a one-on-one debate before the Iowa caucuses.
Cruz made the comments after Trump's campaign manager said on Tuesday that Trump would "definitely not" participate in the Fox News debate on Thursday evening.
"The fact that Donald is now afraid to appear on the debate stage, that he doesn't want his record his questioned, I think that reflects a lack of respect for the men and women of Iowa," Cruz told radio host Mark Levin on Tuesday.
Cruz noted polls in Iowa showed a "dead heat" between Cruz and Trump in Iowa. He challenged Trump to a one-on-one debate on the radio.
"So, if Donald is afraid of Megyn Kelly, I would like to invite him on your show to participate in a one-on-one debate between me and Donald, mano a mano," said Cruz.
"We could do it a number of ways, we could have you moderate it, Mark. We could have Sean Hannity moderate it. We could have Rush Limbaugh, but you know what if he's afraid of Megyn Kelly, if he's afraid of you, and afraid of Hannity, and afraid of Rush, then we could do without any moderators whatsoever. I'm happy to go an hour-and-half mano a mano me and Donald with no moderators anytime before the Iowa caucuses."
"I would invite Donald," added Cruz, noting Trump has been calling him stupid all week.