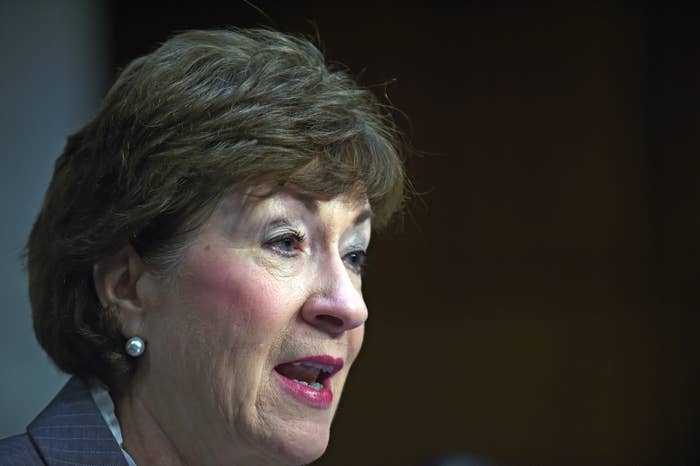 Republican Sen. Susan Collins of Maine, who has said previously she suspected she'd back Donald Trump as the Republican nominee, now says Trump's attack on the ethnicity of a federal judge makes it difficult to ultimately get behind him.
"I was watching Donald Trump on one of the Sunday shows, and I heard him say that this judge, because of his ethnic heritage, couldn't possibly rule fairly on the case. And then he doubled down on the remark in response to a question and said that would apply to a Muslim judge as well," Collins told News Radio WGAN. "Those kinds of comments are very serious to me. They are completely unacceptable, and what they indicate — which is why I think this is so serious — is a lack of respect for our judicial system and for the separation of powers doctrine that is enshrined in the Constitution."
"So, in my view, these latest comments are of a different magnitude from the terrible and gratuitous insults that Trump has offered up before because they speak to his view of our government," she continued. "The three branches of a government and a complete lack of respect for judges."
Collins said she will continue to withhold her endorsement of Trump in hopes that he will change his demeanor.
"The comments like the comments Trump made about the judge make it very difficult for me. It makes the decision a hard one," Collins said.
"This is discouraging because it is so serious in what it says about his worldview," she added. "Now there have been many other issues where I've disagreed with Donald Trump, but this speaks to how he would approach the separation of powers doctrine if he were president and that's an issue that I care deeply about."