A speech on Kentucky Sen. Rand Paul's website has been updated to include footnotes linking to Wikipedia following reports by BuzzFeed, Politico, and MSNBC's Rachel Maddow the senator had plagiarized several speeches from the internet encyclopedia.
Maddow discovered last Monday that Paul had plagiarized a section of his recent speech at Liberty University about the movie Gattica from Wikipedia. A follow up report by BuzzFeed the next day found a June 12, 2013, speech on immigration also plagiarized a section from the Wikipedia article on the movie Stand and Deliver.
Paul's website updated the transcript of his June 12, 2013, speech on his website to include footnotes on Nov. 1, according to the internet web archive.
Paul defended himself in an interview with Fusion's Jorge Ramos on Thursday, arguing that it was simply a matter of citation practices and that he didn't plagiarize the movie's plot. But later that day a senior adviser to Sen. Paul said they would be "more cautious in presenting and attributing sources" in the future after Politico confronted the office with two more examples of plagiarism.
Politico found Paul copied language in his 2013 speech responding to President Obama's State of the Union address from the Associated Press and a 2010 section from the magazine of the social conservative group Focus on the Family in a speech at Howard University.
BuzzFeed also reported Saturday that an entire section of Paul's 2013 book Government Bullies was copied entirely from a 2003 case study by the Heritage Foundation. The copied section, totaling 1,318 words, was the first example of Paul plagiarizing in a published work and by far the largest instance. The copied material in Paul's book ran more than three pages.
BuzzFeed found that Paul had also plagiarized from a report by a Cato Institute scholar.
Speaking on ABC's This Week Sunday, Paul blamed the plagiarism charges on him "being unfairly targeted by a bunch of hacks and haters."
Screenshots of the now-updated speech have been included below.
The updated footnotes to Paul's June 12, 2013, speech: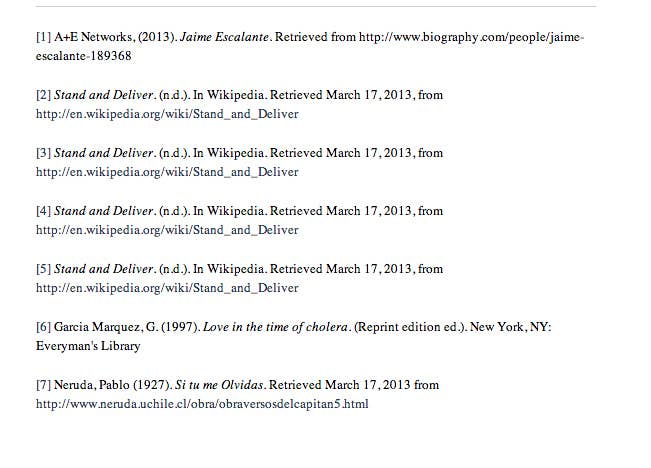 The end of the speech without footnotes before the update: