Senate Republican's Website Violated Senate Rules With Facebook Link
Tennessee Republican Senator Lamar Alexander's official website linked to his campaign Facebook page. When BuzzFeed noticed, it was promptly removed.
Tennessee Republican Sen. Lamar Alexander's website included a link to his campaign's Facebook account, a violation of Senate rules. Senate rules say "the placement of logos or links used for personal, promotional, commercial, or partisan political/campaign purposes is prohibited."
BuzzFeed made an inquiry with the Senate rules committee about the specific violation, shortly after which the Senator's website was changed to link to his non-campaign Senate Facebook.
A spokesman for Senator Alexander said, "A recently updated link inadvertently directed website visitors to a non-official Facebook page rather than an official Facebook page. When it was discovered that the link was tied to the wrong site, it was corrected."
This is the Facebook page Alexander's website linked to as of Monday: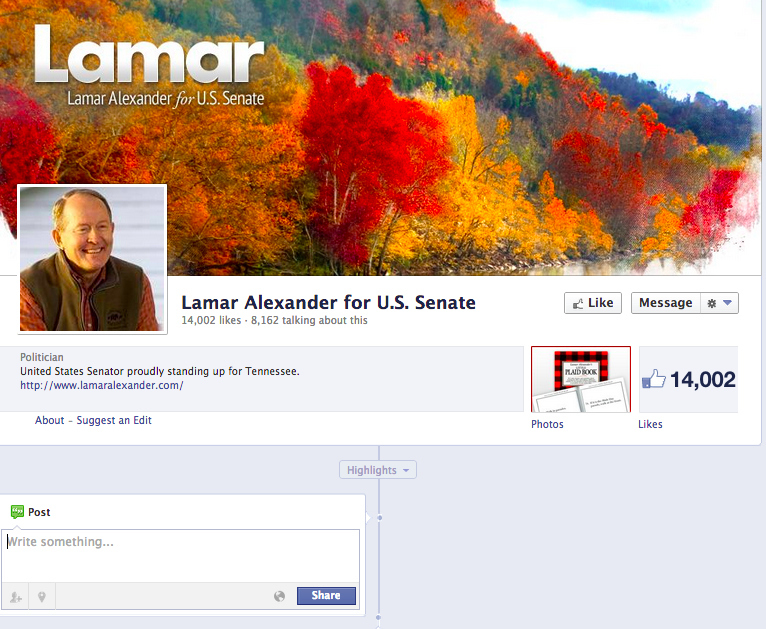 Here's the one it links to now: