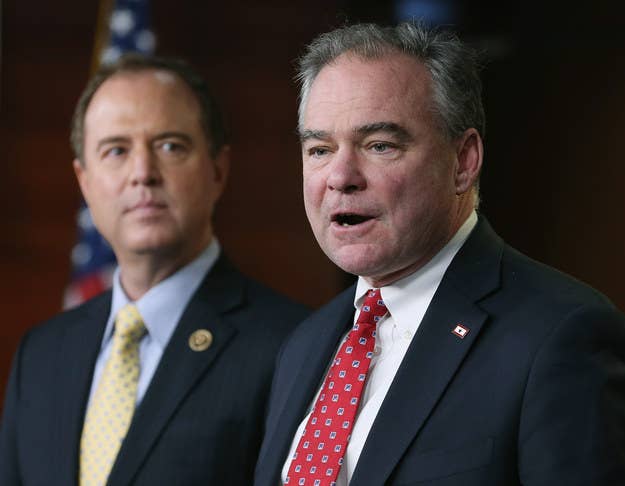 Sen. Tim Kaine, a Democrat from Virginia, says the only alternative Republicans have to the nuclear deal negotiated with Iran is to go to war with the country, which he says is Arkansas Sen. Tom Cotton's plan.
"So, you say it's a terrible deal, tell me what the alternative is," Kaine told radio host John Fredericks on his radio program last week.
"What is the alternative plan that makes Iran give up 98% of their enriched uranium, two-thirds of their centrifuges, allow inspections for the first time and dismantle a heavy-water reactor."
Kaine, who was a sponsor of the Senate bill that required congressional review of any final nuclear agreement with Iran, said Republicans have only offered one plan: Arkansas Sen. Tom Cotton saying that war with Iran would only last days.
"And I've been asking colleagues, 'okay what's your plan to do this?' The only plan that's been put the table as an alternative is Senator Tom Cotton of Arkansas saying 'hey, you know what a war against Iran will only take two or three days,'" Kaine said. "Maybe that's somebody's plan. I think that's a horrible idea if there is a diplomatic way to greatly disable their program."
BuzzFeed News reported in April that Arkansas Republican Sen. Tom Cotton said on conservative talk radio that bombing Iran's nuclear facilities would only take several days and be nothing like the Iraq War.
"So if you say it's a horrible deal are you with the Cotton plan or do you have an alternative," Kaine concluded. "What's the alternative?"