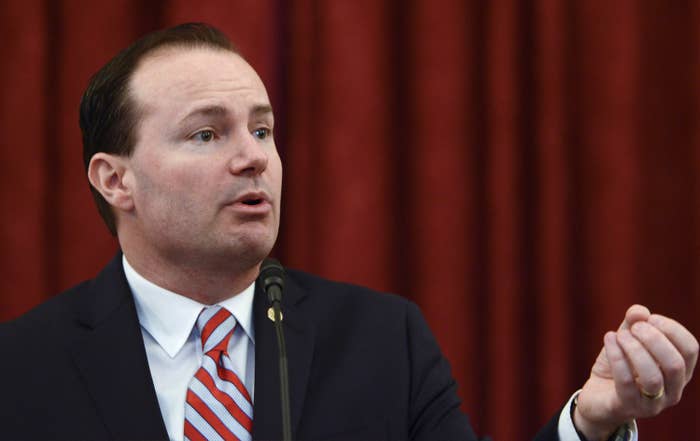 Utah Sen. Mike Lee, a prominent Tea Party member of Congress who has thus far has remained cold to Donald Trump, praised the presumptive nominee's list of potential Supreme Court justices.
"I have acknowledged in the past that I have got some concerns and a lot of people share those concerns and those things are still there," the Utah senator, who sits on the Judiciary Committee, said of Trump on Kilmeade and Friends on Wednesday.
"I will say that I really liked last week the list that he put out with regard to people he might appoint to the Supreme Court of the United States," he continued. "There were some very good people on that list."
The senator's brother, Associate Chief Justice Thomas Lee of the Utah Supreme Court, was on Trump's list. Something the senator praised.
"Including my brother," said Lee. "Speaking completely objectively here, stands above the rest. It wasn't that there were some great names on that list, that was the best, most conservative Supreme Court list I have ever seen from any president and I was thrilled by that."