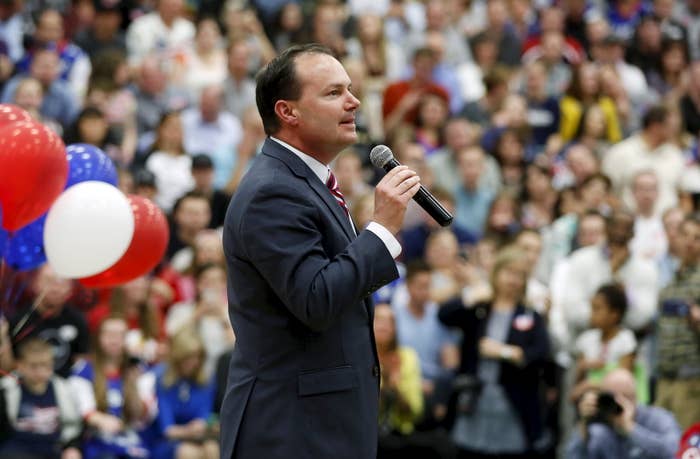 Utah Sen. Mike Lee, a backer of Ted Cruz, says he believes the Texas senator is likely to be the nominee if the Republican convention is contested.
"Well look, merely leading in delegates isn't enough to get the nomination, that's why we have the convention, that's why we have delegates from all over the country," the Lee said on WBAL 1090 on Wednesday. "And even though it hasn't happened in a while, it's been 40 years since the last contested convention, it does happen sometimes, and when it does happen, it is not dispositive that one person has a few more delegates than someone else."
"The only thing that is dispositive is whether someone has a more majority of the delegates," he continued. "If you can get to 1237 votes prior to convention, then you've got it locked up. If you can't, then the odds are pretty good that you're gonna have a contested convention and you're gonna have multiple ballots."
Lee said a multiple ballot convention clearly favored Cruz.
"On successive ballots, I think the victory is more likely to go to Ted Cruz. We have to remember that most Republicans around the country have voted for someone other than Donald Trump," Lee said. "I would not be a bit surprised if Ted Cruz won in that circumstance, in fact I'd be surprised if he didn't. On second ballots, or successive ballots, you're gonna see more and more delegates moving to Ted Cruz."