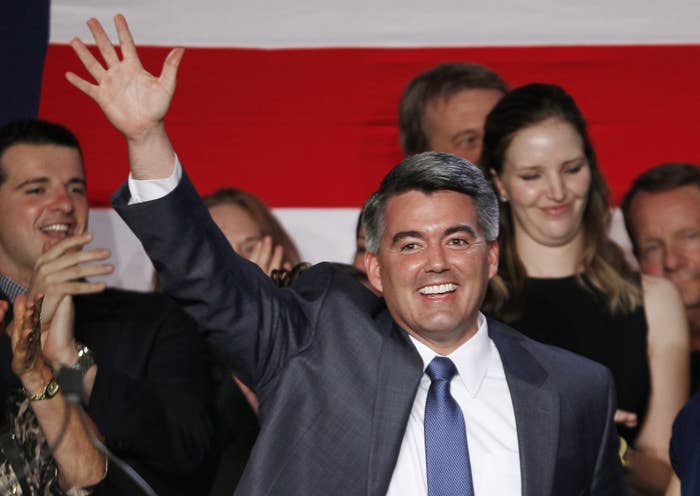 Republican Sen. Cory Gardner says Donald Trump has a "diminishing future" after his loss to Ted Cruz in Wisconsin's primary last week.
The Colorado senator was asked on the Kelley and Kafer show Friday about Trump's former adviser, Roger Stone, threatening to publicize the hotel rooms of Republican convention delegates who don't support Trump.
"It sounds like to me like a consultant, a political consultant who has a candidate that is kind of wits end because they see a diminishing future, and I think you can see that turning point in Wisconsin as somebody else has caught momentum," Gardner said. "Ted Cruz caught the momentum in Wisconsin that I think that Donald Trump thought was his and his alone. I detect quite a bit of panic in the voice and the comments made by Roger Stone."
Gardner said Trump's recent losses were not the result of some conspiracy, but rather voters were turning against him.
"I think what we've seen in Wisconsin, what we are going to see going forward is, I think, more and more people realize that Donald Trump is not their choice to carry the Republican values forward, and that's why he's going to continue to lose delegates," Gardner said. "He's going to continue to lose delegates in Colorado. It has nothing to do with somebody's conspiracy over who's meeting with whom, and it has everything to do with the messages and the principles of the candidate."