Scott Walker Says Hillary Clinton Won Debate: "Very Confident," "Relatively Pleasant"
"I think she had a lot to lose up there."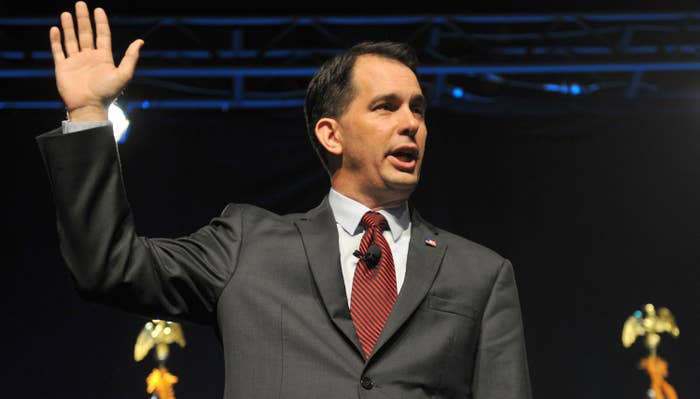 Wisconsin Gov. Scott Walker, who dropped out of the Republican presidential race last month, says he thinks Hillary Clinton was the clear winner of Tuesday's Democratic debate.
"I think she had a lot to lose up there," said Walker to Wisconsin radio WTMJ on Thursday. "But she came across as surprisingly very confident and I thought relatively pleasant and of course the big winner when Senator Sanders got up and said he didn't want to hear anymore about, as he said, 'her damn emails.'"
The Wisconsin governor said CNN wouldn't push back on the issue of Clinton's emails, despite continuing congressional and federal investigations into the matter.
Walker added he thought it was "unbelievable" that none of the Democrats at the debate wanted to defend capitalism.
"A lot of free stuff too," Walker said, noting he thought none of the contenders had any way to pay for their plans other than through taxing Wall Street.
Take a listen: