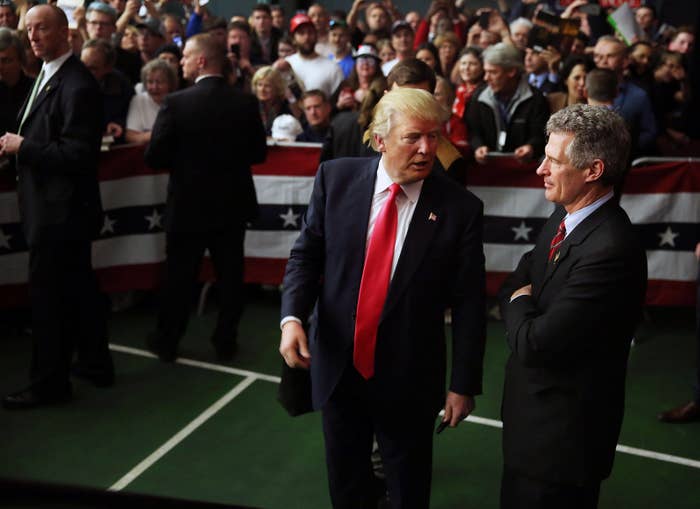 Former Massachusetts Sen. Scott Brown, a surrogate for Donald Trump, says he advised the presumptive Republican nominee to tweet better.
"I counsel him regularly," Brown told radio host Alan Colmes on his show on Wednesday. "I give him counsel."

"I told him a lot of what was happening in the debates," he continued. "I suggested what were going to be the attacks, and how you should handle it. I suggested he be more disciplined, not only with the tweets, but with the comments. Focus on getting policy and focusing on being more prepared when it comes to answering the easy media gotcha questions. He's doing better."
Brown's not the only Trump adviser to counsel him on his tweeting. Earlier this year, Ben Carson said that a number of people have talked to Donald Trump about his Twitter use and that Trump "knows that it's a problem."