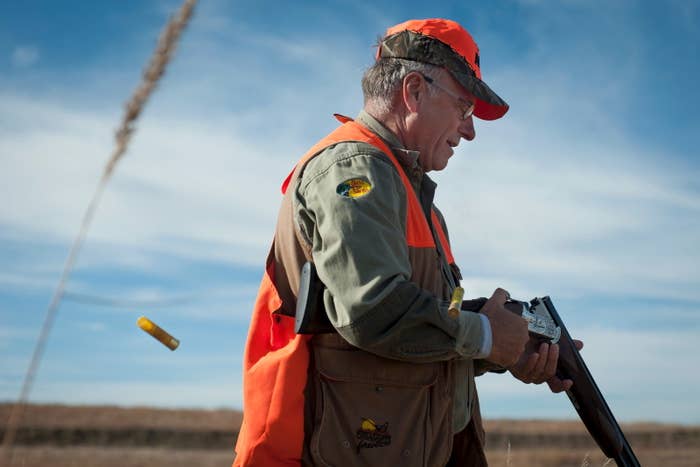 Republican Rep. Steve King from Iowa defended on Thursday controversial comments he made earlier in the week in which he suggested "white people" had made more contributions to civilization than any other "subgroup"
Speaking on the Mike Gallagher Show, King said white people need to be defended or Western civilization will erode. Gallagher sarcastically said to King, "Oh, you can't say that, because you can attack white people, you can't attack non-white people. That doesn't work that way in 2016 America."
King responded, saying, "But Mike, we have to plow into the middle of that and do that, or they're gonna have us retreating to the point where they will have Western civilization eroded and disparaged. I mean, they did that in the beginning of the Dark Ages and we spent centuries of not being able to reason. I don't want that to happen again."
King defended his initial comments, which came in response to fellow MSNBC panelist Charlie Pierce saying this year could be the last time "angry, old white people" dominate the Republican convention.

"And when he said that, here I am sitting there, and he's actually identified me, although I'm not angry about it, neither is Mike Pence by the way, and so, no one, no seated member of Congress, no individual with their personal sovereignty should be insulted like that," said King.
King continued, "And it was done on national television. And the answer to that, if you're going to disparage angry, old white people, as they should be off the scene and he'd be happy about that, then I just pointed out to him, why don't you identify any group of people in Western civilization and the contributions of Western civilization are the greatest of any civilization in the world in the history of the world. And we're beneficiaries of that and we built upon that and we borrowed from other cultures and civilizations. And I made that point and I said, name some other group that's contributed more. Well, then they were all flabbergasted."