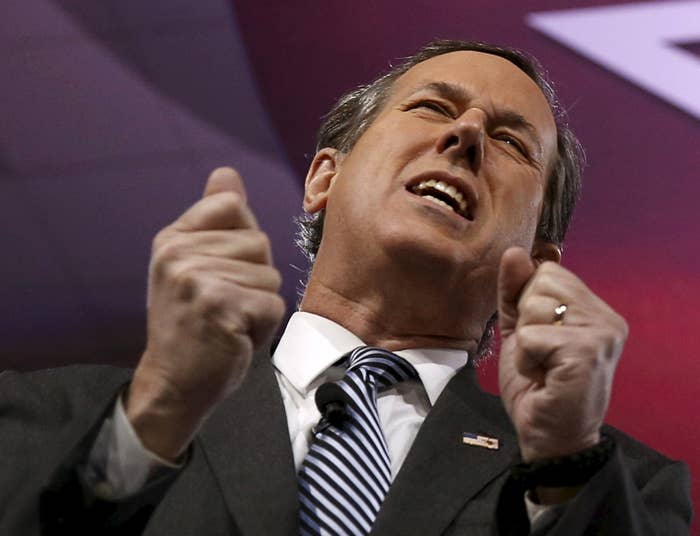 Former Pennsylvania Sen. Rick Santorum, a Donald Trump supporter, says Trump needs to stop making unwise comments that show a lack of self-control.

Santorum, speaking on the Laura Ingraham Show Friday, also said if Trump was serious when he asked Russia to hack and release Hillary Clinton's private server, then it "raises serious questions" about his judgement.
Trump has said he was joking when he made the comments.
"Trump's biggest obstacle is he's gotta show to a lot of voters who are skeptical about trusting someone who's an agent of change that he's someone who can they trust to be president," Santorum said.
He added, "He can't be a traditional candidate, it's not who he is and he has to be a little shoot from the hip, but he has to avoid saying the things, like Russia's hacking the email accounts. He has stay away from the things that just look, frankly, intemperate, and that are really a policy risk, that are just not wise ideas. You say it as a joke, that's one thing, but if you say it in a serious manner, I think that raises serious questions."
"I think he was being sarcastic, I wouldn't have said it," Ingraham interjected.
"I hope so," Santorum said. "Trump has to be much more responsible, but he can't abandon the shoot from the hip. I mean, there's a halfway point that works and hopefully he'll find it."