Santorum: I Run Into People All The Time Who Say, "I Didn't Know You Were Running"
"I get this all the time."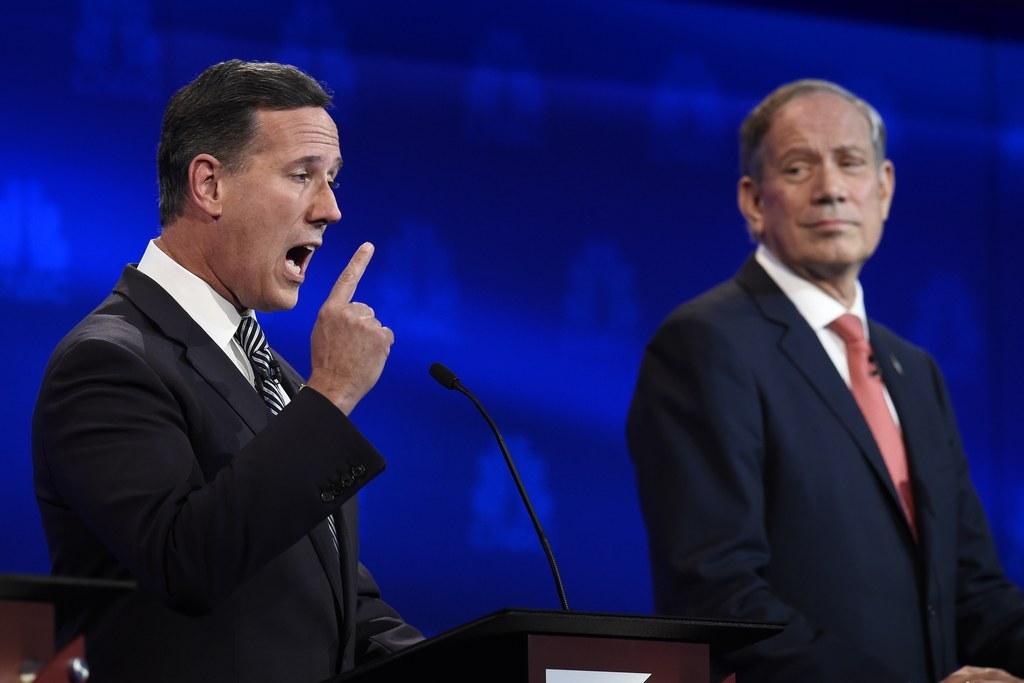 Rick Santorum says he meets people all the time who don't even know he's currently running for president.
The former Pennsylvania senator, speaking on the Rose Unplugged radio program, attributed this to his exclusion from the primetime debates.
"I think it's really sad, and we had these discussions the other day, that the media has basically segmented the field, and the RNC, when, as you saw in the Kentucky election, the polls said the Republican is gonna lose and lose badly, and he won easily," Santorum said. "And that's one state that had intense polling, these national polls are notoriously inaccurate, 70-80% of the people who are answering these polls haven't made up their mind, and when we're using that to determine who has a legitimate campaign.
"And it's affecting the campaigns because if you're not — I get this all the time, I run into people all the time saying: 'Oh, I didn't know you were running!'
"And I go, 'what do you mean,' and she — 'I didn't see you at the debates!'
"You think that people, you know, pay attention," Santorum continued. "And some do. But most don't, and when they don't see you being covered or in the primetime debate, they, it has a huge impact on your campaign and the viability of your campaign. So, we're pushing hard to see if they can restructure these going forward, it's really been, it's been tough."
Santorum concluded, "This has been the first race where the establishment, using national polls, has been able to really marginalize candidates that are really a threat to them."