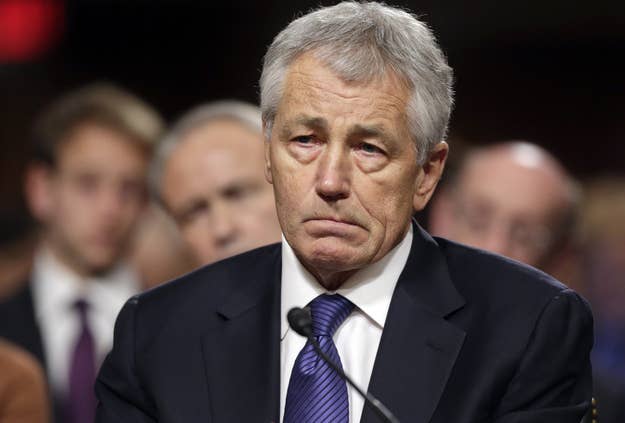 Chuck Hagel's confirmation as Secretary of Defense has come under increased scrutiny in recent days following a report from The Washington Free Beacon bringing to light an account of a 2007 speech Hagel gave at Rutgers University where he allegedly said during a Q&A session after the speech that the State Department "has become adjunct to the Israeli Foreign Minister's office."
But Charles Häberl, a Rutgers University professor at the Center for Middle East Studies which hosted the event, says he is "certain" Hagel did not make the comment attributed to him.
"I did attend the event, and even though the event was nearly six years ago I'm certain that he did not make the remark attributed to him. The one blogger who related this remark, George Ajjan, has also claimed that the event was 'closed to the press,' which is demonstrably false, as the document you referenced indicates," Häberl wrote in an email to BuzzFeed.
Häberl was commenting on a press release which he was listed as an RSVP contact for the event, which prompted BuzzFeed's inquiry.
"A number of interested parties have asked me whether the event was recorded, and I can tell you that it was not, at least not by Rutgers," Häberl added.
In a statement to BuzzFeed, Rutgers confirmed the event was not recorded by the university.
"We have checked several possibilities on campus and we have neither
video or audio nor a record of any media coverage of the event," the office of media relations wrote in an email to BuzzFeed.
In an interview with Fox News South Carolina Senator Lindsey Graham said Hagel wrote him a letter about the alleged comment saying that he did not remember making the comment and completely disavows that view.
With additional reporting by Rosie Gray.