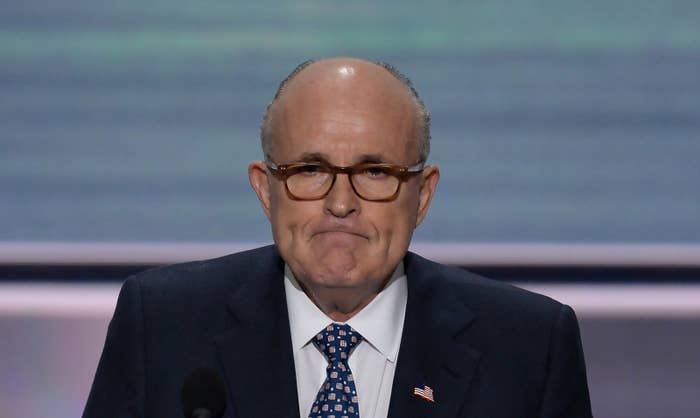 Former New York City Mayor Rudy Giuliani says Donald Trump should not be attacking Sen. John McCain, Sen. Kelly Ayotte, House Speaker Paul Ryan, or the parents of a deceased Muslim-American Iraq veteran.

"If you shoot somebody in politics, they shoot back at you," Giuliani said on Kilmeade and Friends on Thursday. "My advice to Donald in private is the same as it is in public. Keep your eye on the ball and the ball is Hillary Clinton."
"It's not John McCain, or Kelly Ayotte, or Paul Ryan, or Mr. Khan and their family. What this is about, and this is a lot bigger than Donald Trump or me or you, it's about America and it's about whether we're going to change the corrupt government we have in Washington, and we have a corrupt government," Giuliani said.

Giuliani was reportedly one of the members of a planned intervention with Trump in order to convince him of a campaign reset.