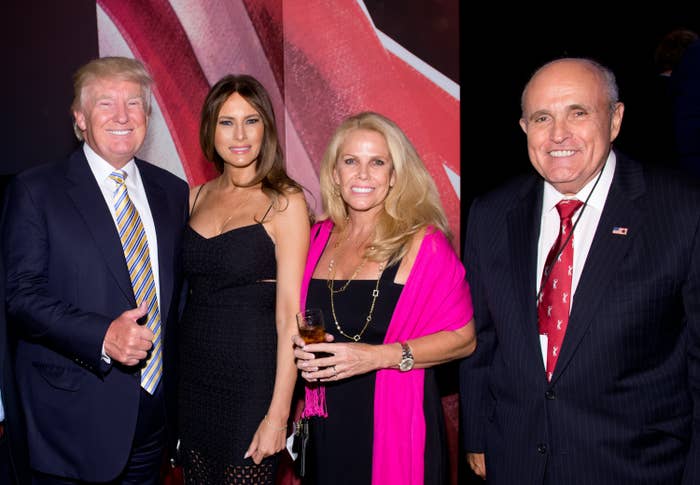 Former New York City Mayor Rudy Giuliani says he will take the stump for Donald Trump "in good time."
Speaking on Kilmeade and Friends radio, Giuliani said that he believes Trump will win the nomination and that he's working to convince anti-Trump Republicans to support him.
"Getting on the stump, getting on the stump?" asked Brian Kilmeade.
"You're gonna see that happen too," said the former mayor, "that's all in good time. That's all gonna happen."
Earlier in the interview, Giuliani said he saw Trump maturing by throwing out less taunts and hiring a professional campaign staff.
"I do believe he's gonna be the nominee, I've believed that for some time," Giuliani said. "I think he's gonna be the nominee of the party."
Giuliana added that he was bringing anti-Trump Republicans around to the idea of a Trump nomination.
"I do think by remaining somewhat distant from the campaign, but his friend, I can play a more objective role with some of my good Republican friends, who I'm very close to but who seem to want to play this 'Never Trump, Nothing but Trump,'" he said. "I think I'm persuading a few of them to come along."