Ron Johnson: Press Covering My Lego Movie Comments "Making A Mountain Out Of A Molehill"
Everything isn't awesome.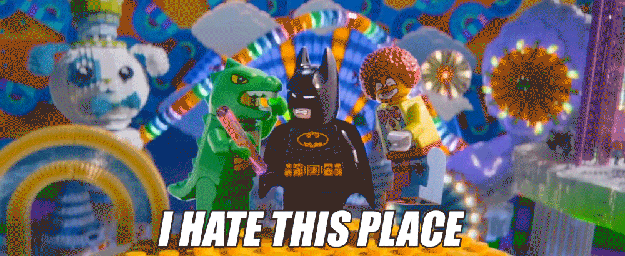 Sen. Ron Johnson of Wisconsin on Sunday defended his criticism of the Lego Movie, saying his critics and the press who reported on the comments were "making a mountain out of a molehill."
At a town hall meeting last month, Johnson said the movie was part of a "insidious" propaganda campaign against businesses. After his comments were reported on by the Huffington Post, Johnson responded in a blog post on his Senate website saying, "The strange thing isn't that a kids' movie was anti-business, it is that someone claiming to be a journalist never encountered the idea before."
"That's called making a mountain out of a molehill," Johnson said in a local news interview on Sunday when asked about the "online content" about his comments.
"Well first of all, I was referring to an op-ed somebody wrote who had taken a six and seven-year-old children to this animated movie, that really had, the villain was a business person."
"The point I was trying to make is that if we're going to able to create good paying jobs for all Americans, if we're going to be able to grow our economy, we need to celebrate and incentivize success, rather than demonize and demagogue against it," Johnson added.
"I was making a much broader point. I barely even mentioned the Lego Movie. I was really talking about one businessperson who was pretty upset about the fact we just on an on-going basis culturally demonize and demagogue against businesses and against success. How else are we going to create the good paying jobs we all want."