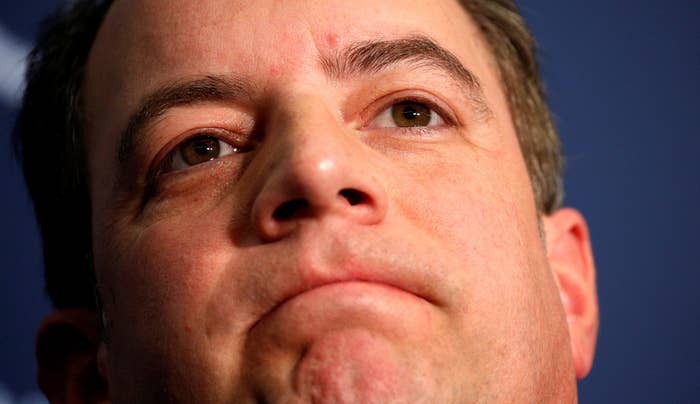 Republican National Committee Chair Reince Priebus says to ease the concerns of some conservatives, Donald Trump should publicly commit to not changing the party's platform.
"There's a few things that I think can help in this regard," Priebus told radio host Mike Gallagher on Monday when asked about those who have said they would never vote for Trump. "I think the Trump folks are willing to explore this. Number one, Donald Trump is not wanting to rewrite the platform, OK? So all that anxiety, just take it off the table. So, not willing to do that, but, you know, but, get into that, tell people that. That you don't want rewrite, that you appreciate and agree with the platform the way it is."
"The second thing is, I think that they ought release however many names, five, ten names," Priebus continued. "People that would make great Supreme Court justices from which you're willing to chose a justice from. Something that Federalist Society and the Heritage folks, solid names that we can say, 'OK, this what this is about.' It's about a conservative Supreme Court for generations. So you take all this sort of gamesmanship out and say, 'what is this about?' This about the future of this country. This is not a game."
"I think they're open to it," Priebus added, when asked if he would release such names.
"I don't know really where there's at, but those are the type of things though, that you can do to sort of lower the temperature and the anxiety, and that's the type of stuff that I think should start to happen," he said.