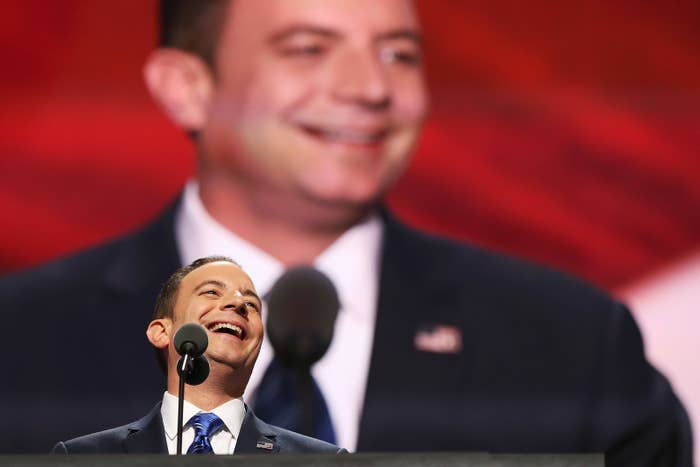 Republican National Committee Reince Priebus said Trump's tweet saying he might sit a former model who had an extramarital affair with Bill Clinton in the 1980s in the front row of the presidential debate was funny and showed Trump was willing to play games with the Clintons.

The prospect of Flowers attending the debate was raised on Saturday when Trump tweeted that he would put her in the audience, if billionaire and Dallas Mavericks owner Mark Cuban sat in the front row. Flowers' assistant told BuzzFeed News she accepted the invite, only for the Trump campaign to say the invite wasn't formal.

"First of all, it's not not gonna happen, because the debate commission has made it pretty clear, and I think they're right — each campaign as I understand it, Laura, is going to have, outside of family, veto power over who's in the screenshot behind the moderators," Priebus said the Laura Ingraham Show. "So, when the moderators is asking questions — obviously everyone understand you see some people behind the moderators — each campaign is not gonna allow for the other side to do something like that."
Priebus blamed the Clinton campaign for starting it, but said Trump showed he could punch back.
"But, I would say, back to Gennifer Flowers thing, I do think it was incredibly obnoxious for them to play this Cuban card, and then for him to, you know, throwback to high school on Twitter, and so I think it was kinda a funny counterpunch and I think in the end, it kind of exposed the stupidity of this whole Cuban play," he said. "It showed people that look, you wanna play games, the other side can play games, too, and it's not gonna be very funny. And I think that shut it down."