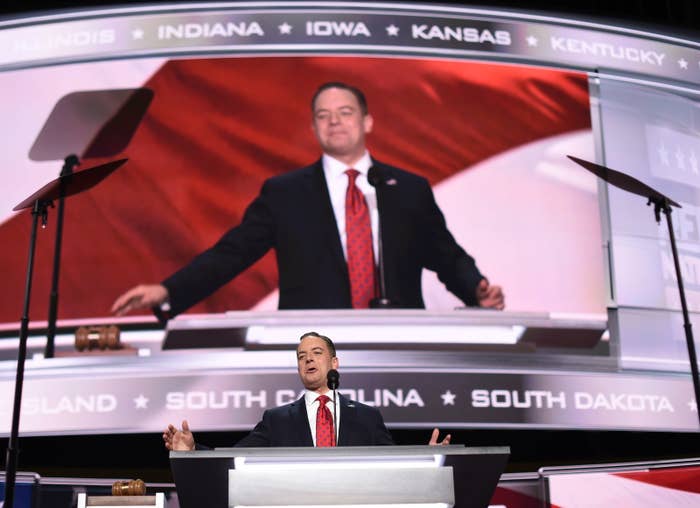 Republican National Committee chairman Reince Priebus says it's reasonable for people to not accept what Hillary Clinton's campaign is saying about her health.

On Sunday, video emerged of Clinton stumbling and being helped into a van as she abruptly left a 9/11 memorial service in New York City. Clinton's campaign later revealed she was diagnosed with pneumonia on Friday.
Appearing on Sean Hannity's radio program on Monday, Priebus said he didn't know what was going with Clinton's health.
"I don't understand it," he said. "I don't know what's going on actually. I don't know what to believe as far as what they're saying is the problem, because they don't tell the truth from the beginning and so it's reasonable – it's not mean, it's not wrong that I'm saying this — it is reasonable for people to not accept what they say because they say things that are lies so often. We don't know what is going on with Hillary Clinton."

Earlier, Priebus said the Clinton campaign spent all Sunday spinning the press about the incident instead of being transparent.
"On the health issue, number one, we don't want her to be ill and we want her to get better," he said. "I mean, this isn't anything that you would take as a political opportunity. However, the honesty again is what the issue is. Here we have them spinning, spinning, and spinning all day on Sunday and then suddenly they come back and say, 'oh well, she was diagnosed with pneumonia on Friday, and oh well, yeah.' Look, it's the lies. We don't want anyone to be ill, but what we do expect is that you'd at least be honest.
"Well, I don't know why she would do that," he added, of Clinton embracing and posing for a picture with a child after she left her daughter's apartment on Sunday.