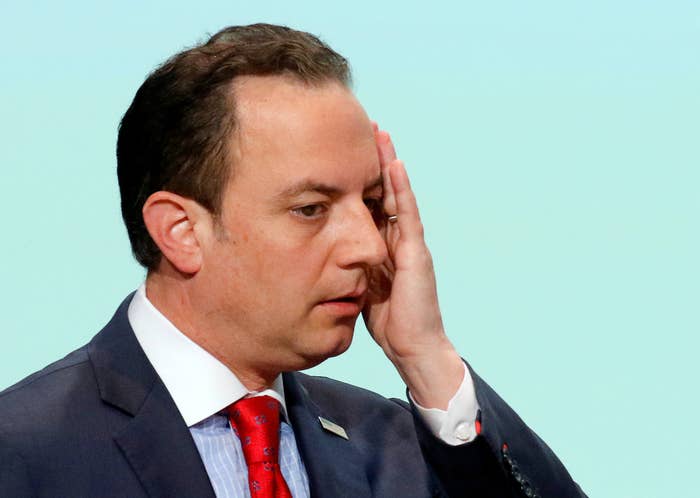 Republican National Committee chair Reince Priebus said on Friday that he believes the Democratic Party's likely nomination of Hillary Clinton is one of the biggest blunders in the recent history of the party.
"I think, honestly, and I know I'm on the air, if it was just you and I, and we're having a beer, I promise you I'd tell you the same thing," Priebus told the Mike Gallagher Show on Friday. "They have decided to serve up probably the worst candidate that they could possibly serve at a time when, you know, they had an opportunity, we had an opportunity, and open seat for president. I think it's one of biggest political blunders perhaps in their party's modern history. It's unbelievable."
Earlier, the Priebus spoke about Donald Trump clinching the nomination, saying the primary's drama was actually great for the party.
"It's been an incredible primary season, no one can with a straight face say this was not something, I think, for the ages. Certainly full of drama, and a lot of excitement too. You know drama and excitement and difficulties are not — they are actually synonymous with winning. The intrigue and the interest is through the roof. We're excited about moving forward with our presumptive nominee. "
He added his party would move on to "taking on Hillary, who's in a ditch and can't get out."