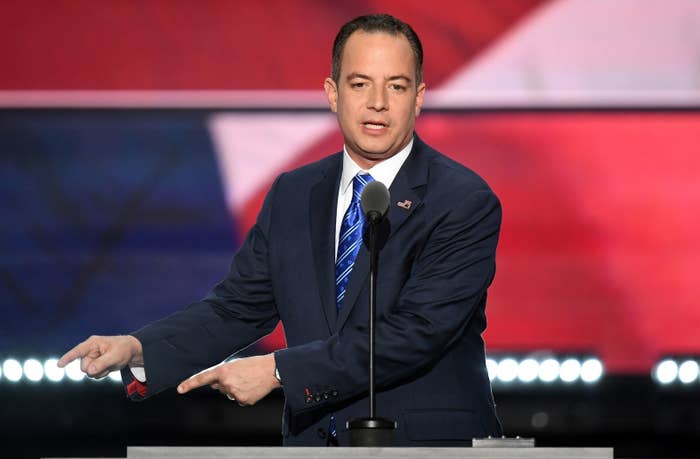 Republican National Committee chairman Reince Priebus said on Thursday that there should be legalization for some undocumented immigrants.

"We never said a pathway to citizenship, and I tend to believe that legalization or some kind of legalization is the proper route, not necessarily citizenship," Priebus said on Kilmeade and Friends.
"That's not what the autopsy said, the autopsy said that we needed comprehensive immigration reform," said Priebus. "Well, you and I and everyone listening know that your version of comprehensive immigration reform, my version, Rand Paul's version, Ted Cruz's version, you know, and someone else's version, is a different version."
Priebus said there needs to be a way to weed out "bad elements" of undocumented immigration. "Somehow or another that's got to get resolved and I think that's what all these folks are trying to work through," said Pribeus.
Trump has signaled a shift on his hardline immigration stance in recent days, telling radio host Sean Hannity that, "there could certainly be a softening" of his position because "because we're not looking to hurt people." Over the weekend, Trump told Hispanic Republican activists he was open to a humane way to deal with undocumented immigrants in the country. He also signaled that he supported legalization for some undocumented immigrants.
"I'll wait and see what Donald Trump ultimately decides, I'm not convinced he's comfortable with the idea of trying to deport 12 million people," Priebus said. "It's not a practical place to be and I don't necessarily think he was there."