Rihanna Tweets "#FreePalestine," Quickly Deletes Tweet
Many, many retweets in its short life.
Another celebrity inserted herself into the heated conflict between Israelis and Palestinians on Tuesday — and then quickly thought the better of it. Singer Rihanna tweeted "#FreePalestine," which garnered nearly 7,000 retweets according to the Twitter analytics site Favstar, before it was deleted.
The link to the tweet is now dead but here's how it appeared: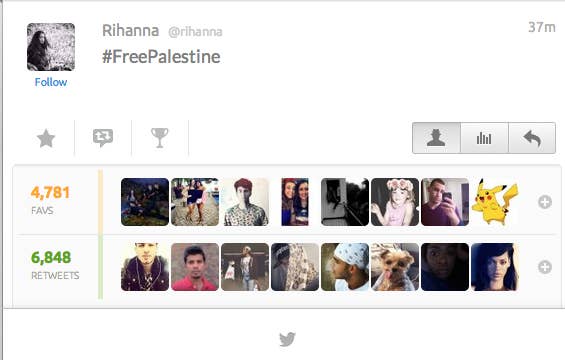 Over the weekend NBA star Dwight Howard also tweeted and deleted "#FreePalestine" after being told of the violence in Gaza by a Twitter user.
Howard left his tweet about for 15 minutes before deleting it.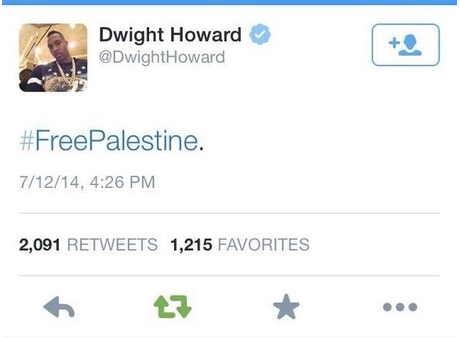 He then promptly apologized, repeatedly.
According to TMZ, a "source close to Rihanna" said the tweet was an accident.
New York Knicks star Amare Stoudemire also deleted this "pray for Palestine" Instagram post.