At the Florida gubernatorial debate last night, Republican Governor Rick Scott refused to go stage for seven minutes because his opponent, former Governor Charlie Crist had an electronic fan under his podium to keep him cool. This is a real thing that happened.
Crist, who sweats a lot, has taken a fan with him for years to keep him cool.
If you thought the issue makes Scott look bad, even petty, then it gets worse. The fan stumble was front page news on some of the biggest newspapers across Florida.
Here the video of the debate moment and this morning's front pages:
1.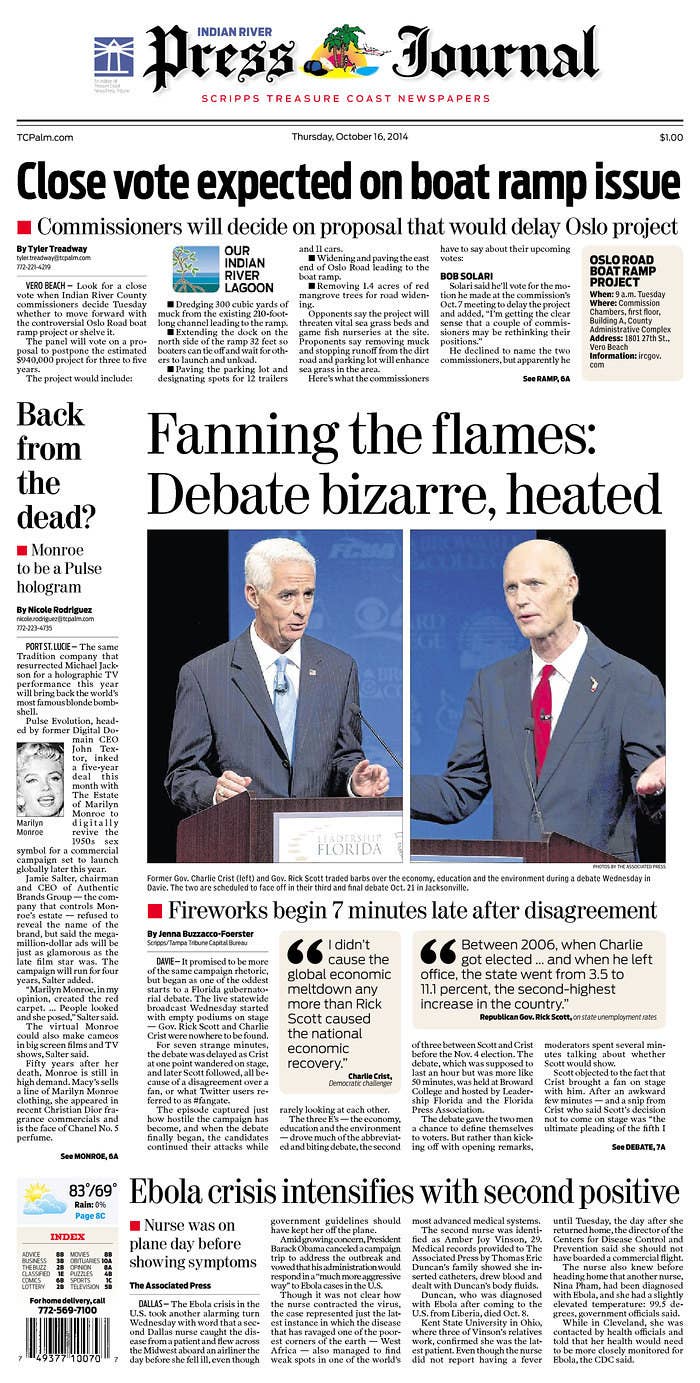 2.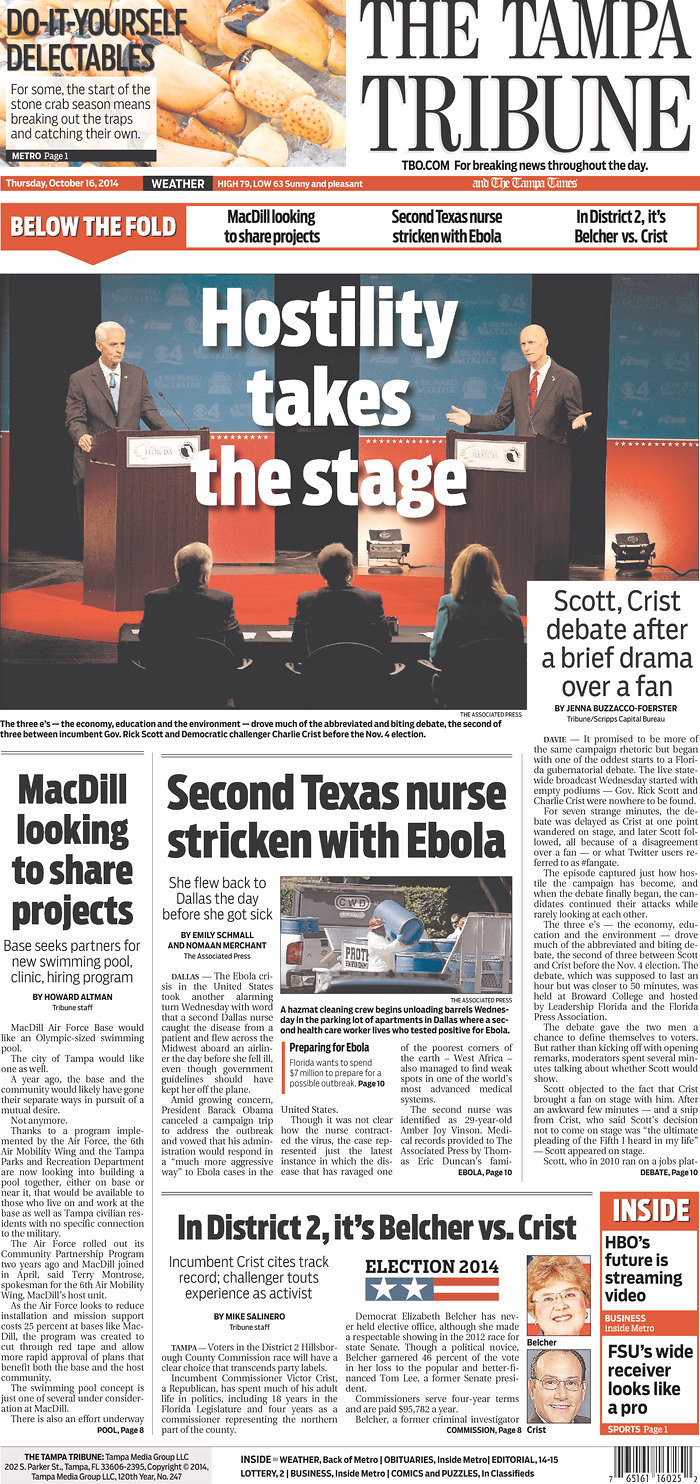 3.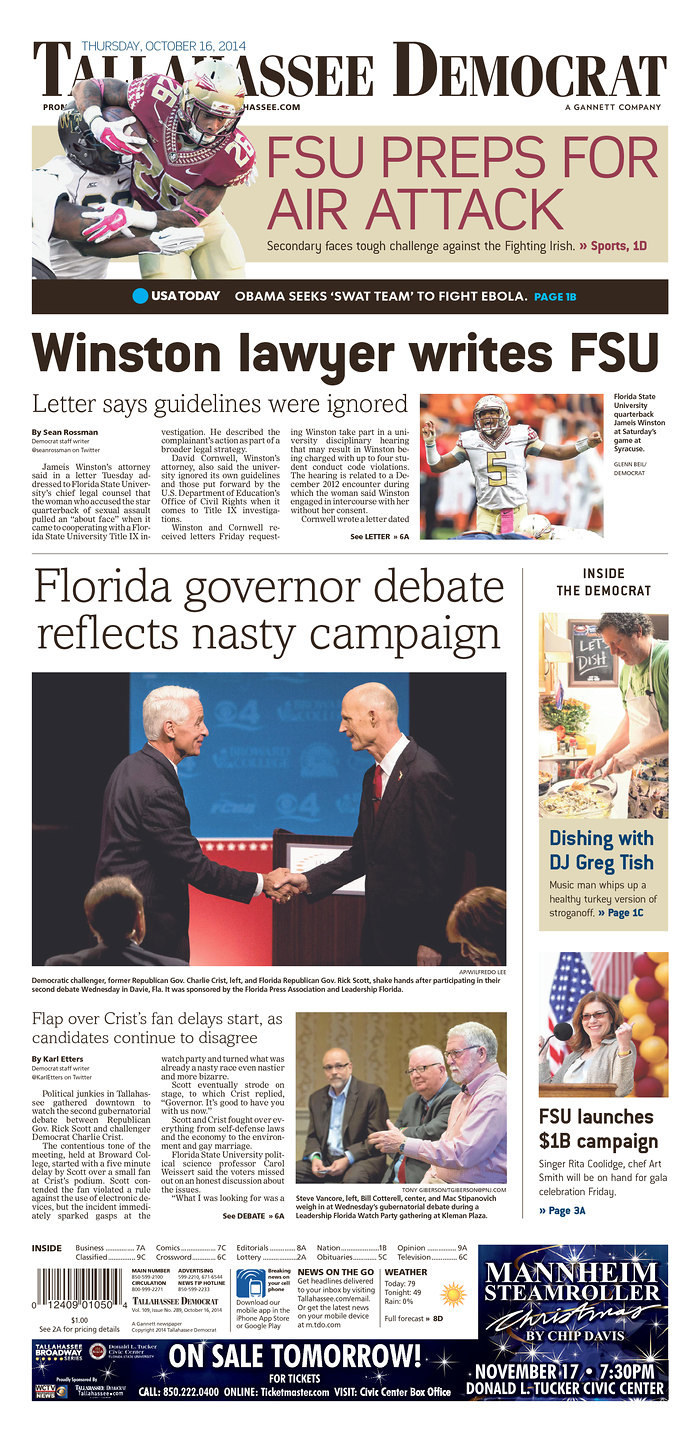 4.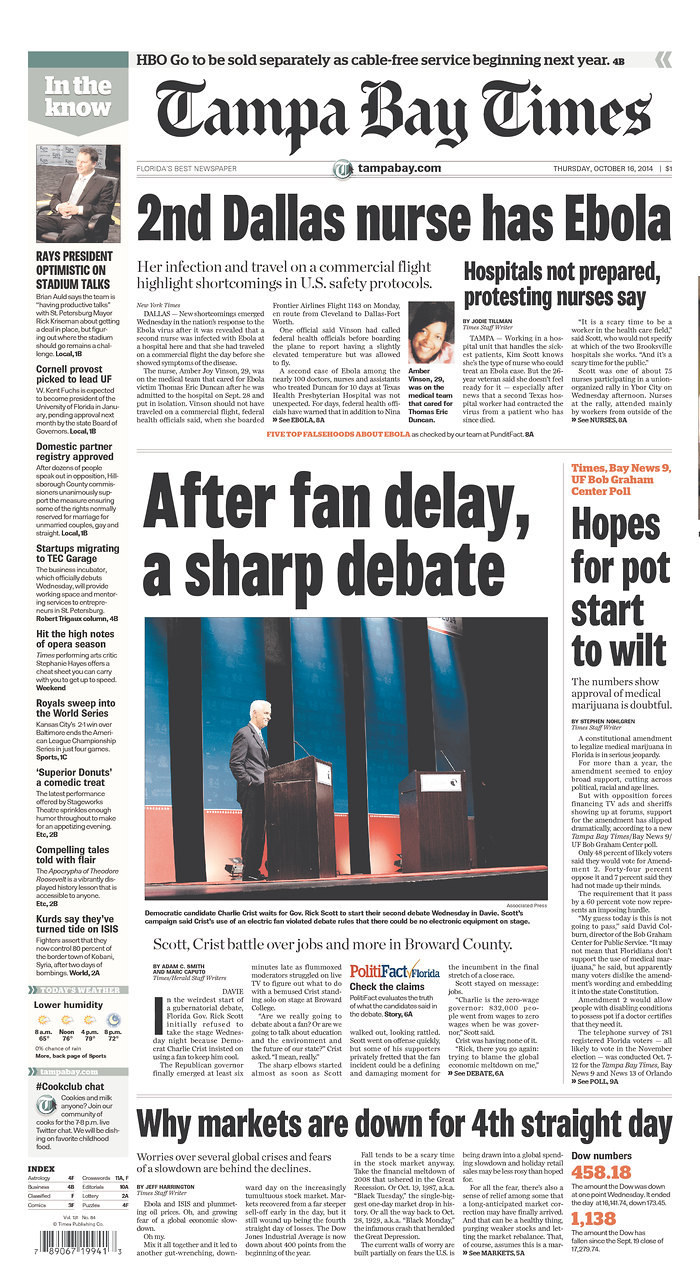 5.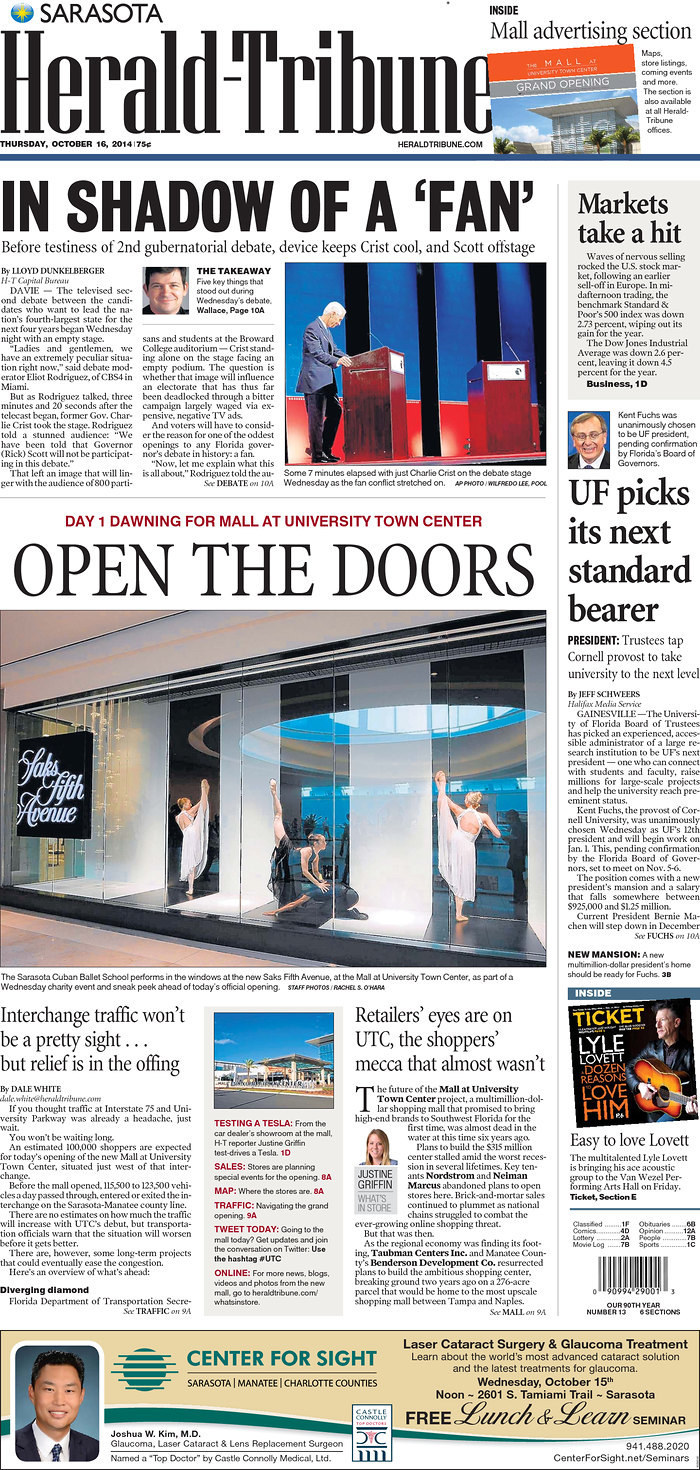 6.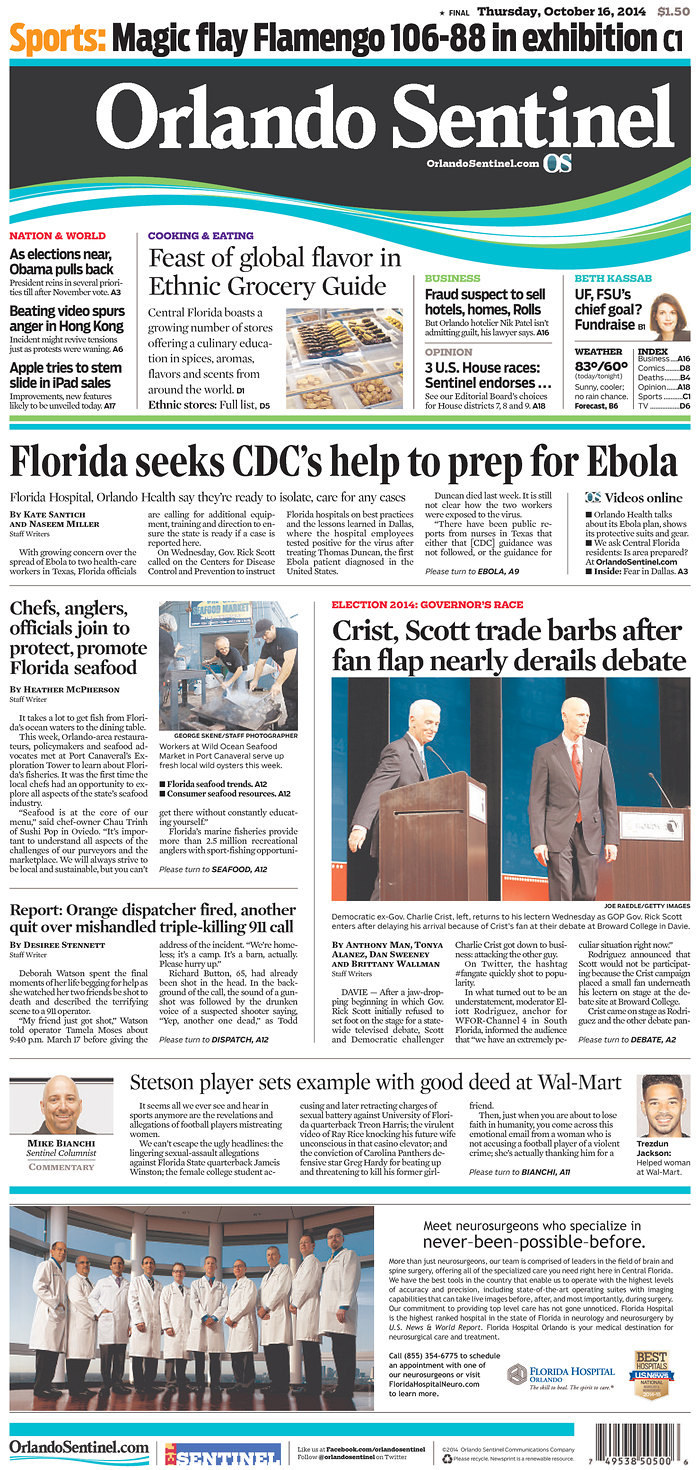 7.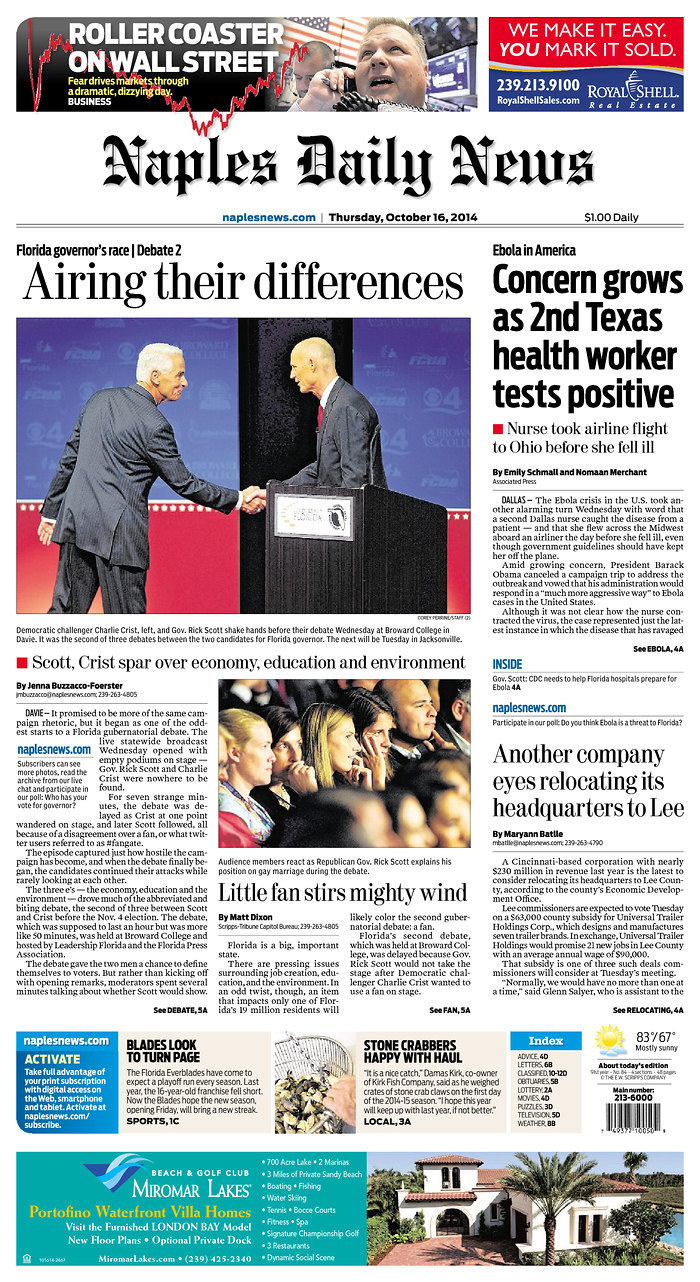 8.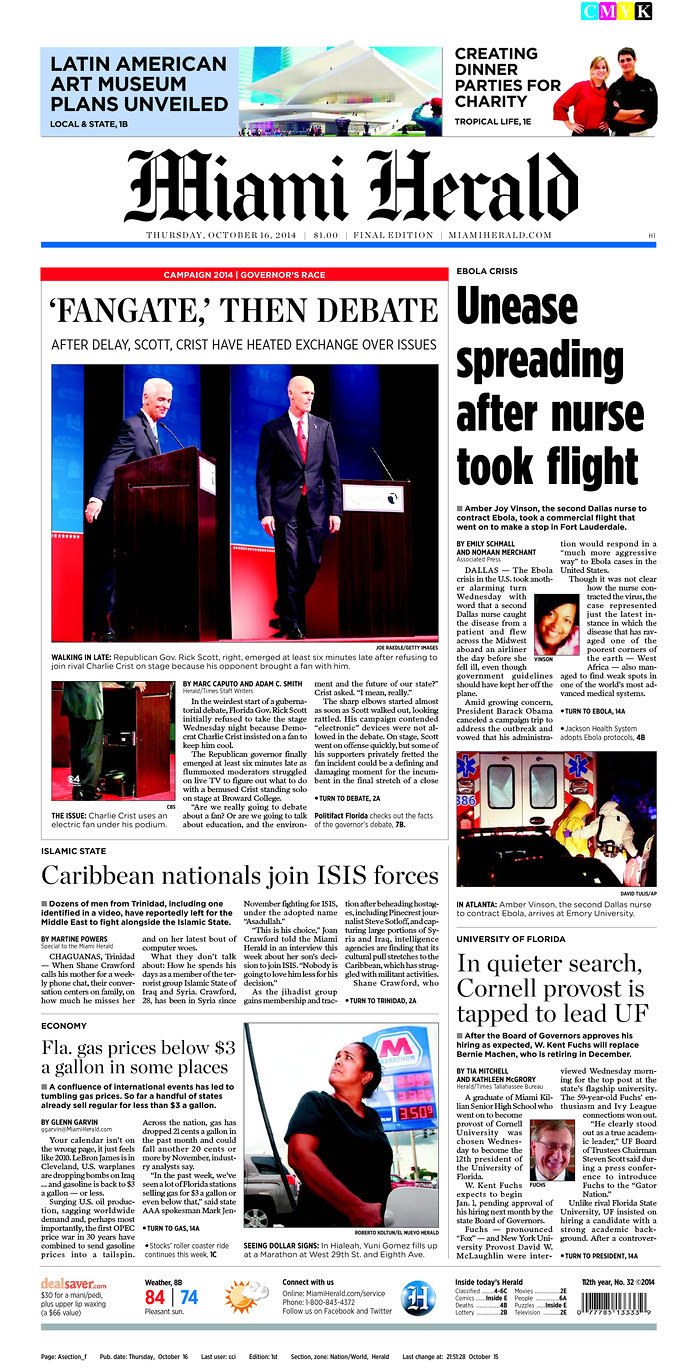 9.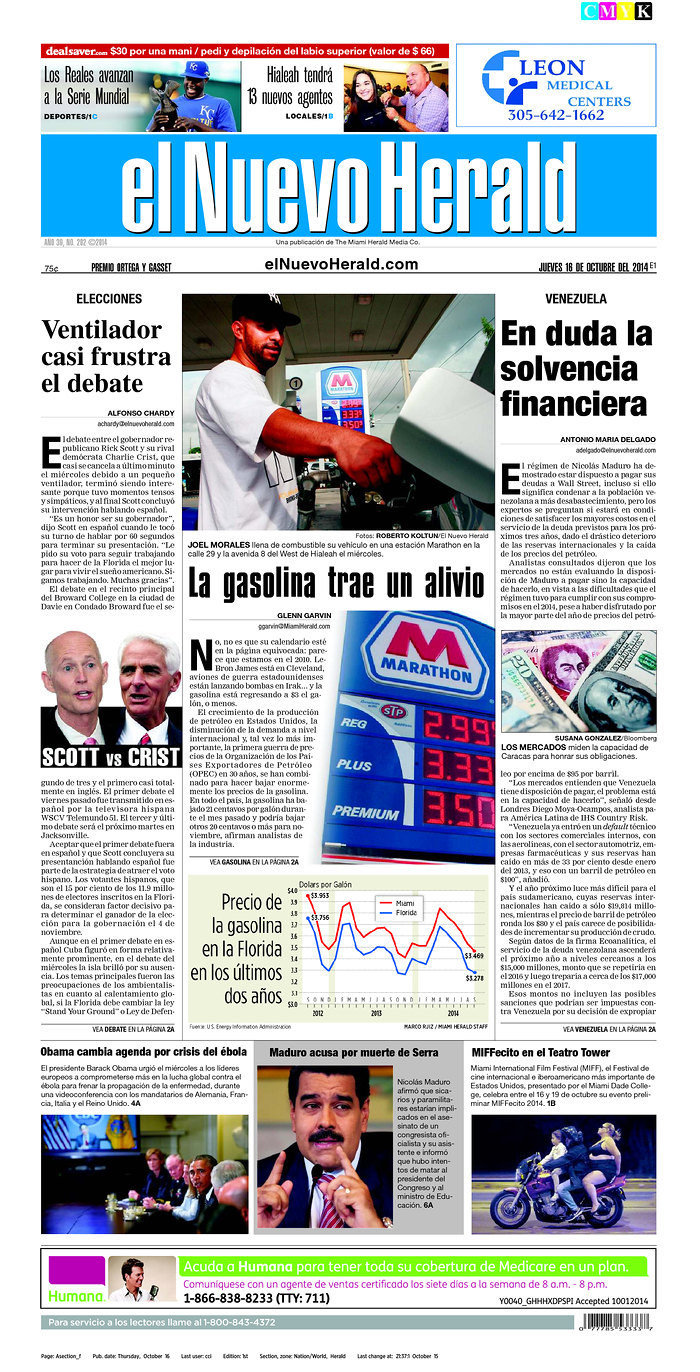 10.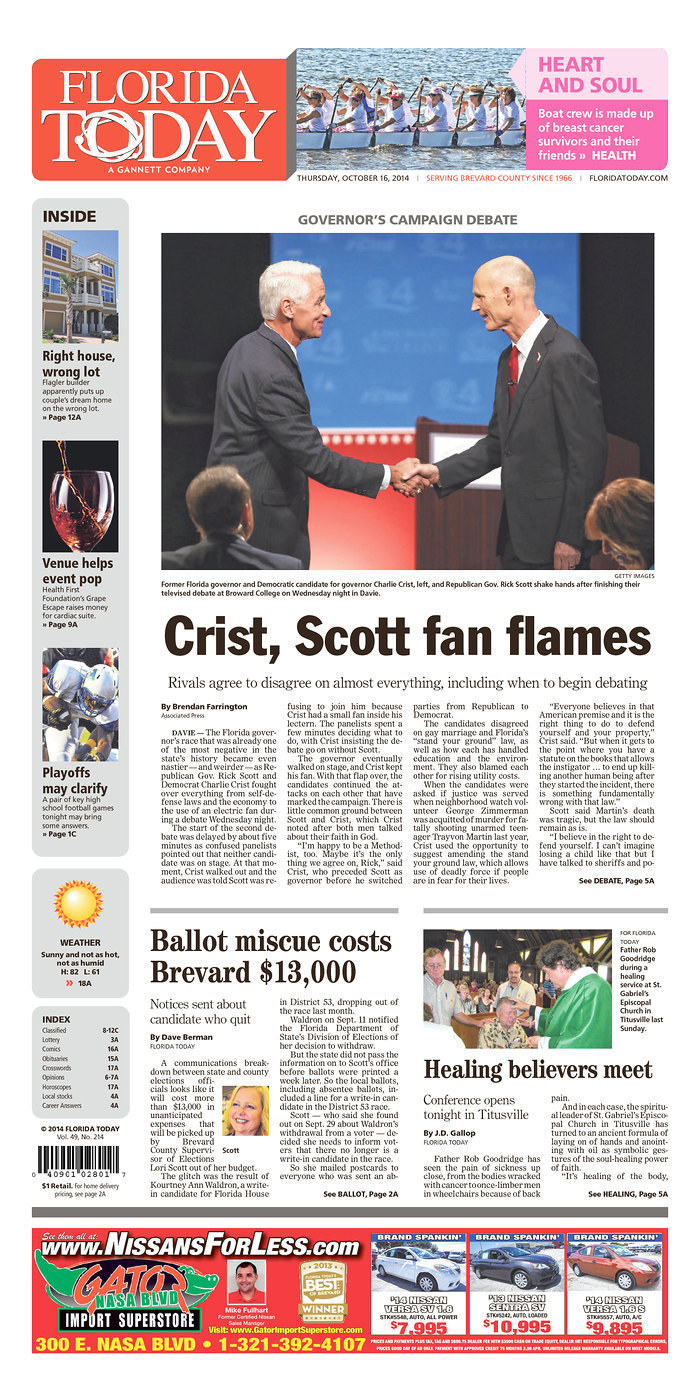 11.
12.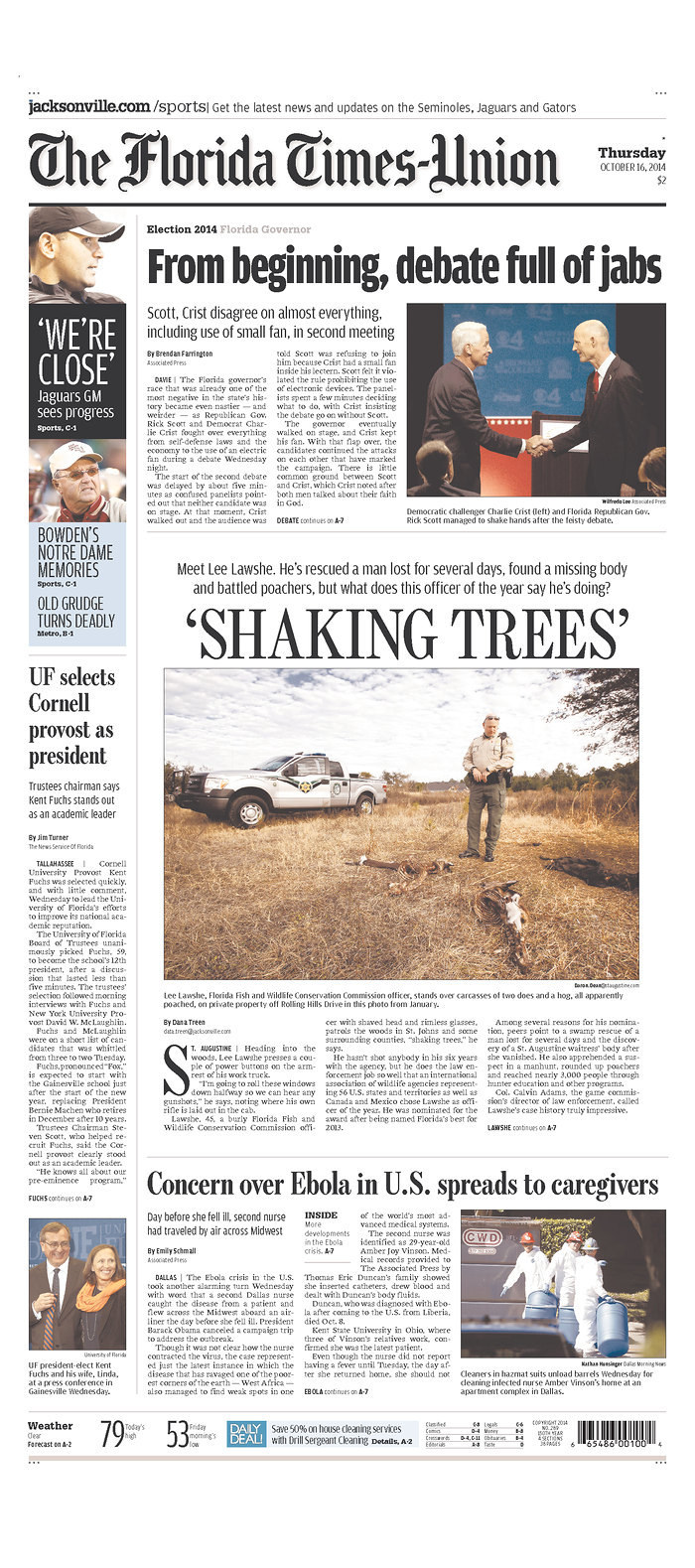 13.
14.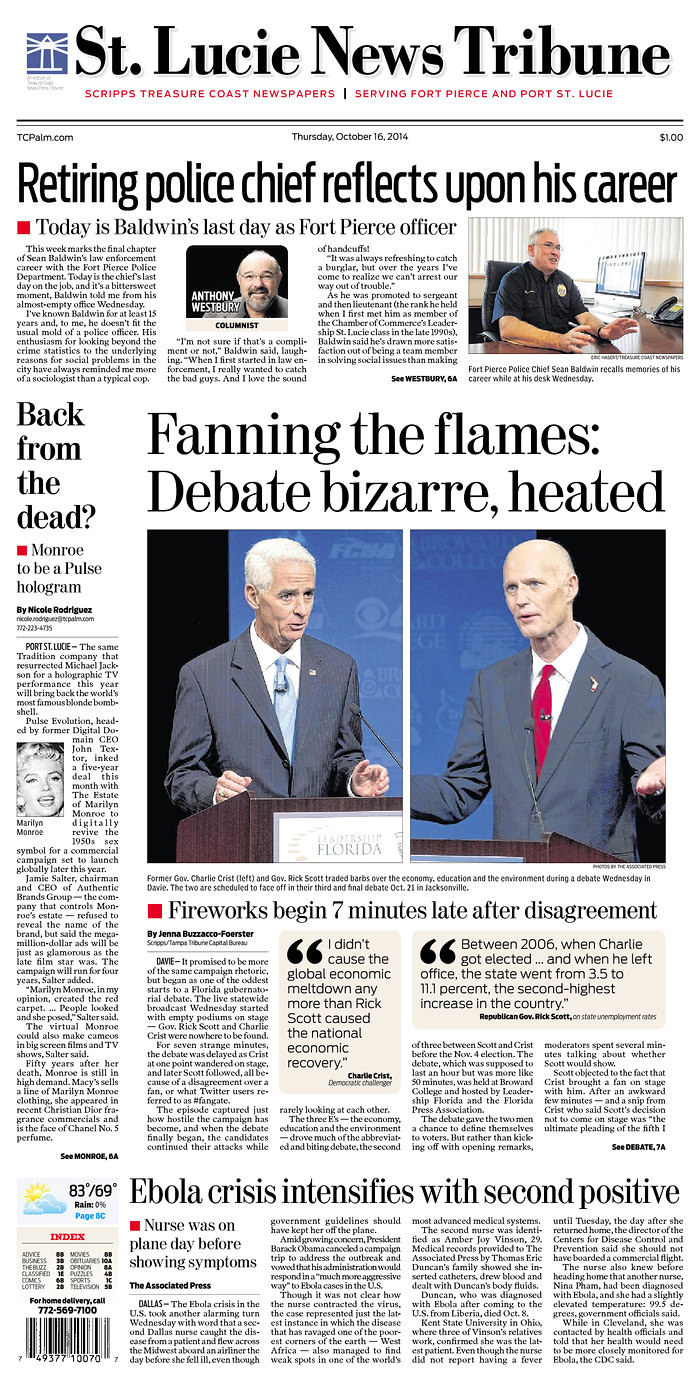 15.