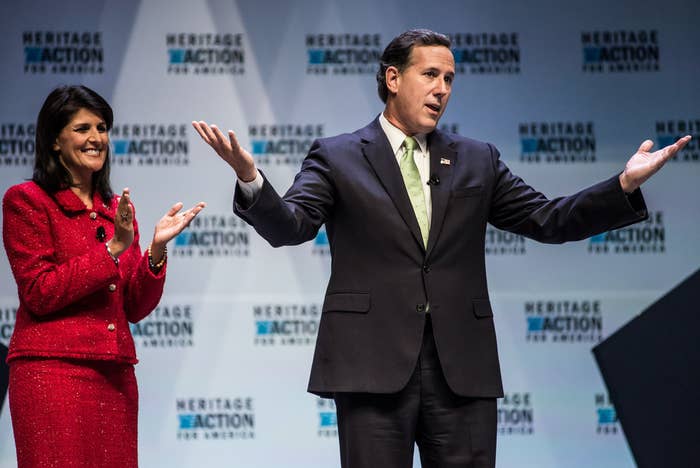 Former Sen. Rick Santorum said on the radio Wednesday that the first Democratic debate revealed all the candidates to be socialists.
He made the comments in response to a question about an exchange on capitalism between Bernie Sanders and Hillary Clinton. Clinton said at the Democratic debate Tuesday that at times we have to "save capitalism from itself" and that corporations should share more of their profits with workers.
"I've been around it for a long time," Santorum, who is running for the Republican presidential nomination, said of the debate in an interview with Rose Unplugged on AM1250 The Answer.
"I know these guys," continued Santorum. "I've served with Bernie Sanders. I've been on TV shows with Bernie. And here's the amazing thing, there's no difference between Bernie Sanders and Hillary Clinton. That's basically what debate showed. They're all socialists, and they all don't believe in free enterprise. I want to put the free back in free enterprise. I want to liberate folks to be able to go out there and work hard and get the fruits of their labor."
Santorum, who finished as the runner up in the 2012 Republican presidential primary, has toiled at the bottom of the polls throughout 2016.