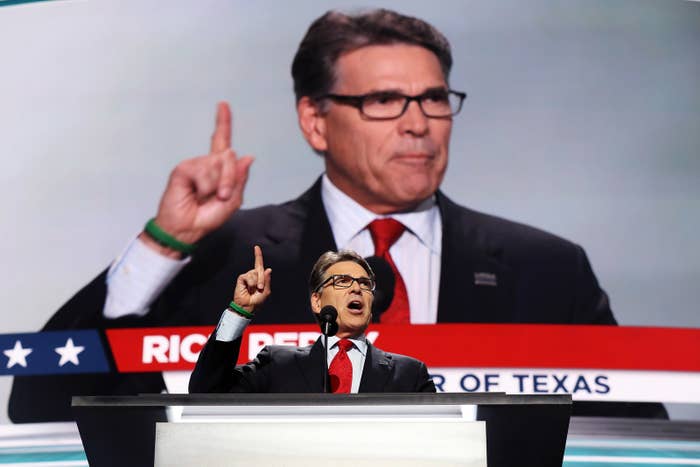 Former Texas Gov. Rick Perry last week defended Donald Trump's controversial comments on NATO, saying he doesn't a have a problem having a discussion about the United State's role in the organization.
Last week, Trump told the New York Times, as president the United States, he would not automatically defend the Eastern European Baltic states if they were invaded by Russia. Trump's comments shocked many, and led to a series of tweets from Toomas Hendrik Ilves, the Estonian president, about how his country fulfilled its NATO obligations.
In an interview with Fox News radio's Kilmeade and Friends, Perry said, "Well, I don't have a problem having a conversation about NATO, our role in NATO, and what our NATO allies have not been doing."
"And, I think that's really what Donald Trump's talking about there from my perspective, is, we should have a conversation," he continued. "If you're gonna be in NATO, here's your responsibilities, if you don't live up to those responsibilities you need to get out."

Perry said there should be a conversation about if NATO is an organization the U.S. should be involved with.

"We need to clearly send a message to these NATO partners that, here's the rules, here's the way you're gonna operate within NATO, and if you can't do that, then we really need to have a conversation, 'is NATO the organization that we need to be engaged with and what is everybody's responsibilities gonna be.'"