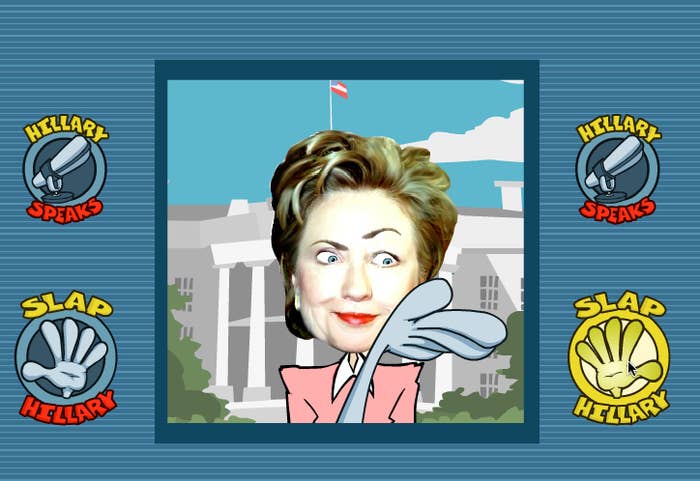 A Republican Super PAC prominently features a game on their website that allows users to slap former secretary of state and possible 2016 presidential candidate Hillary Clinton across the face. The game is being hosted on the website for The Hillary Project, an anti-Clinton Super PAC that lists its address in Nashua, New Hampshire, according to FEC filings, and has Christopher M. Marston, a Republican campaign finance consultant and former member of the Bush administration, as its treasurer.
The website states that the game was "Created and produced by The SlapHillary Team," and began spamming reporters to its existence Monday with the tweet, "Have you slapped Hillary today?"
According to the website RichardPoe.com, the game is in fact old "and was created Marie Poe, an award-winning filmmaker and animation producer of numerous hit shows, including MTV's Beavis and Butthead." The website also states the game was created in 2000.
The Hillary Project "games" webpage also features a game that allows you to control Hillary Clinton's dance moves and a game in which Clinton fights President Obama.
The game was also featured as The Economist's "website of the week" on Oct. 5, 2000.