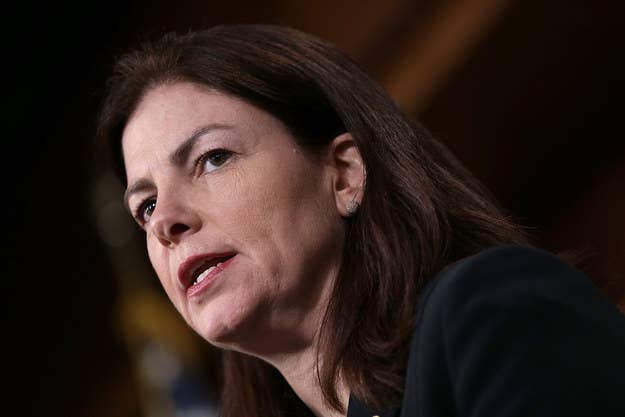 Republican Sen. Kelly Ayotte from New Hampshire said Tuesday that Donald Trump running for president is "a positive thing" because it gives people more choices.
"Well I think I said before, anyone has a chance to win in New Hampshire," Ayotte told Boston Herald radio on Tuesday morning when asked about his chances to win the Granite State. "The thing about the Republican field right now is it's obviously a very broad field and it's got a lot of depth."
"So I think the more individuals that get in so that the people of New Hampshire and the country have a choice, I think that's a positive thing."
Trump declared his candidacy for the Republican nomination on Tuesday at the Trump Tower in New York City saying, "ladies and gentlemen, I am officially running for president of the United States and we are going to make our country great again."
Trump is currently polling better than several other Republican candidates, and under the current proposed debate rules, would likely qualify for the summer's first Republican debate.