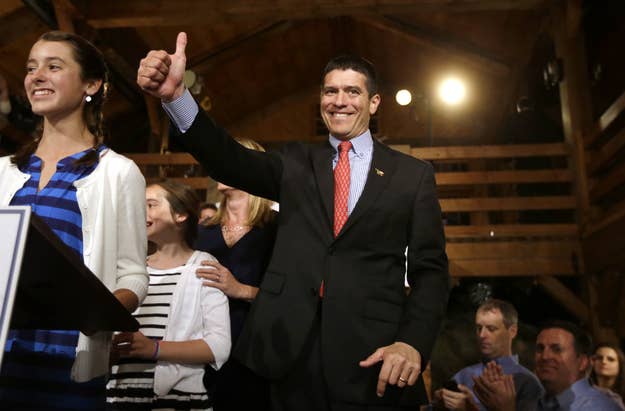 Republican Massachusetts Senate candidate Gabriel Gomez was sued by his plumber over unpaid toilet repairs from 2007, according to court records.
According to the plaintiff, Lundy Plumbing, the case was brought in 2008 in response to two attempts to get Gomez to pay for repairs to a leaky toilet in Gomez's home. Lundy Plumbing alleged that Gomez was billed in January 2008, to which he did not respond. Lundy Plumbing then says it sent another bill and called several times before bringing the case.
The case was settled out of court according to court records.
A representative of Lundy Plumbing couldn't remember the specific case but speculated Gomez must have sent a check in before the court case.
A Gomez spokesman said, "This small matter was settled in 2008, and unlike Ed Markey, Gabriel's check did not bounce." The Gomez campaign was referring to checks Markey bounced during the House banking scandal in 1991, which the campaign has made an issue.
An appraiser for Gomez's Massachusetts home also recently also filed a small-claims court case against Gomez saying he didn't pay for a 2005 valuation of his home. A source tells BuzzFeed the appraiser was paid as of this morning.