Jody Hice is a pastor running to replace Rep. Paul Broun in Georgia's 10th Congressional district. He also hosts The Jody Hice Show, a local radio show in Georgia "that is centered around defending liberty."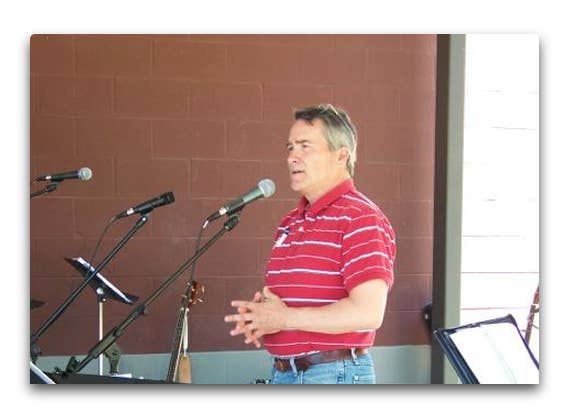 On one episode of Hice's radio show, the topic of marriage equality came up. Hice had a few thoughts.
Hice says marriage equality will have an "enormous, erosive effect on marriage and family."
He says "homosexuals have the right to be married" just not "to one another."
And that children need two parents of different genders to grow up in the most "healthy, psychological, emotional, spiritual, physical" environment.
Hice calls it "totally unreasonable" to compare marriage equality with the Civil Rights struggle because "you cannot change your race" but "thousands and thousands of people" have chosen not to be gay.
He adds that "our Constitution does not protect sexual preference," and compares the lack of a parent of one gender in same-sex couple with children to "losing mom or dad in a car accident."