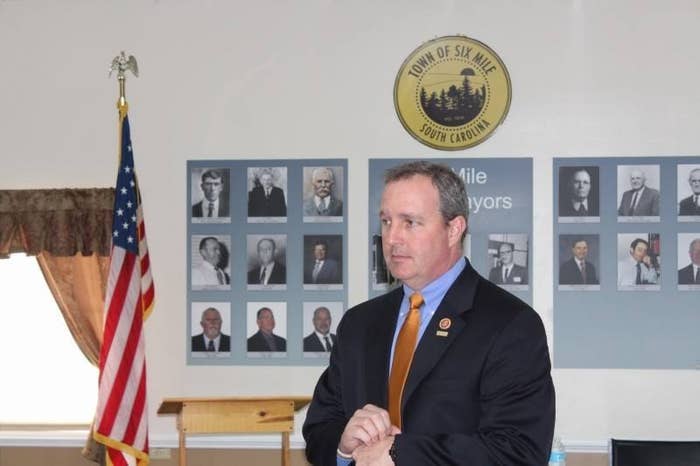 A Republican South Carolina congressman thinks the crisis of undocumented immigrants surging across the border is an invasion similar to the allied invasion of Nazi Europe on D-Day. In a Facebook post, Rep. Jeff Duncan of South Carolina says the surge at border is similar because "invasion takes many forms."
In his post, Duncan says that states will be forced to act on their own to repel undocumented immigration if the federal government fails to act.
People think I am harsh or misguided when I use "invasion" when discussing how it is written in Article 4 Section 4. But think about it like this: "Tourist invade local coastal communities every summer. Invasion takes many forms. 150,000 Allied troops invaded the beaches at Normandy. 300,000 unaccompanied minors have invaded our southern border states (estimated over the past three years). So many that, logistically, they must be moved inland from the "beach head" and be dispersed in order to keep from taxing the resources in the immediate areas.
Duncan also writes it would be "a great idea" to have "freedom loving Americans" take part in an "ADOPT-A-MILE program" to protect a mile of the border.
Heard a great idea last night: an ADOPT-A-MILE program for the Southwest border. Have freedom loving Americans - who respect the rule of law and believe in national sovereignty - adopt a mile of the border. Unfeasible, I know......and it could result in some "good ol' boys" going a little too far to protect their "mile." But it does give a person pause to think about how the federal government has failed to do its job, exacerbated by the wishy-washy rhetoric of the Administration when it comes to deportation, sovereignty (see Sec. Johnson's comments on Sunday news show) and border security.
Duncan's post has been embedded below: