Republican Congressional Candidate Compares Entitlements To Slavery
"I want folks to think seriously about how slavery really works."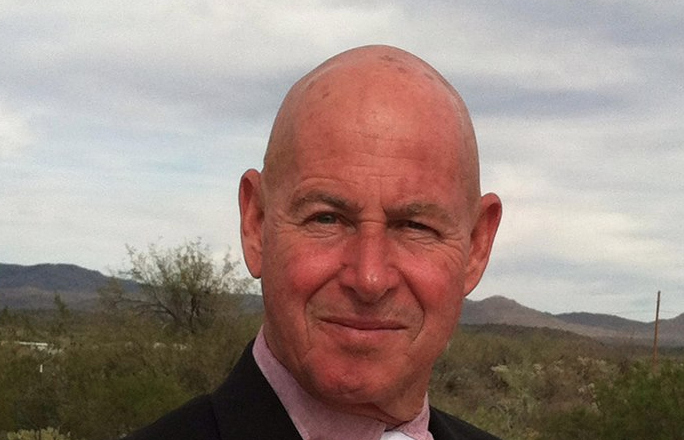 On Monday, he wrote a Facebook post comparing entitlements to slavery.
"It is my sincere belief that over entitlements are a means of em- slaving [sic] the people by robbing opportunity while taking care of basic needs," Brown said.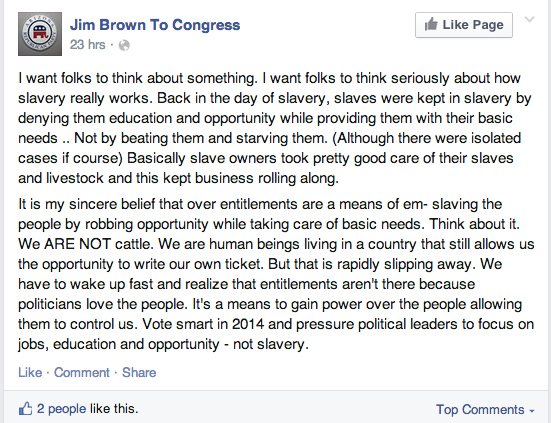 Brown is currently facing off against Martha McSally, Shelley Kais, and Chuck Wooten in the Republican primary to challenge Democratic Congressman Ron Barber.