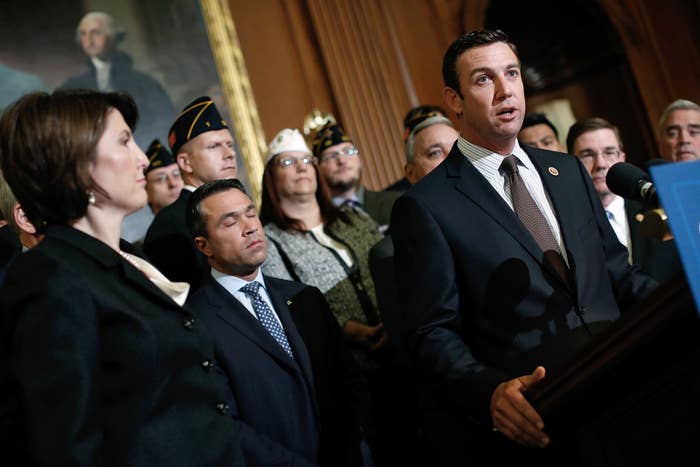 Republican Rep. Duncan Hunter on Tuesday likened the federal judge overseeing the civil fraud case against Trump University to an Iraqi-American presiding over a case involving "American Sniper" Chris Kyle.
The California lawmaker told Sean Hannity on his radio program that he thought it was a mistake for Trump to bring up Judge Gonzalo Curiel's "Mexican heritage," arguing that Trump should keep his business matters separate from his presidential campaign. Hunter said it was "bigger deal" that the law firm in the class action case paid the Clintons to give a speech in 2009. Still, Hunter decided to try out a thought experiment.
"What I like to do is take these arguments out to their logical extremes," Hunter said on Sean Hannity's radio program. "So let's say that Chris Kyle, the American sniper, is still alive and he was on trial for something, and his judge was a Muslim-American of Iraqi descent. Here you have Chris Kyle, who's killed a whole bunch of bad guys in Iraq. Would that be a fair trial for Chris Kyle? If you had that judge there? Probably not. And Chris Kyle could probably say, 'This guy's not gonna like me.'"
"You could look at the O.J. trial too — was that fair?" asked Hunter.
Hunter said he supports Trump, even though he doesn't agree with everything he says.