11 Amazing Outfits Ronald Reagan Rocked
The former president could wear a few different looks.
1.
Wearing a sombrero at the annual Gridiron Dinner.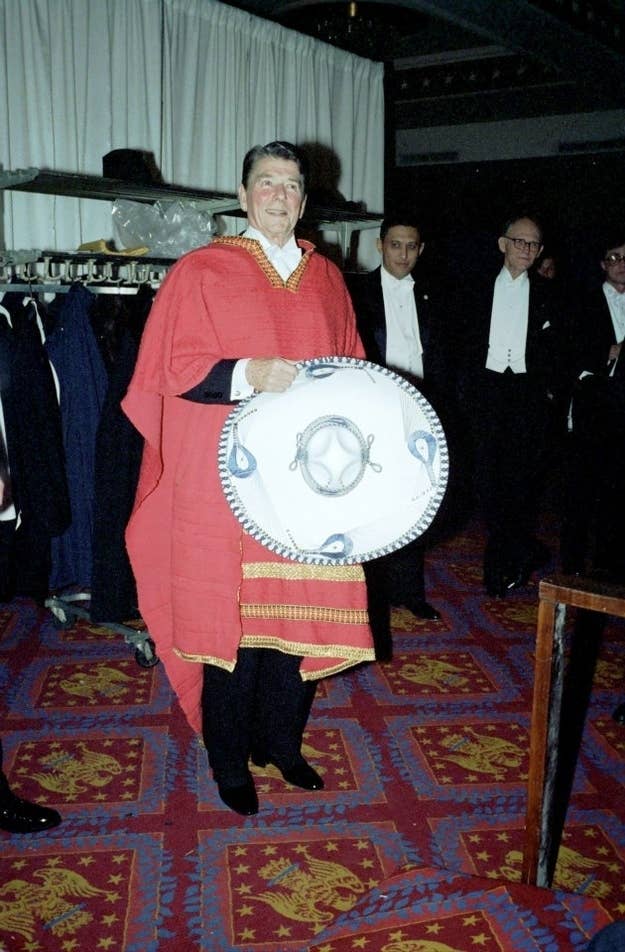 2.
Acting in a skit while serving as governor of California.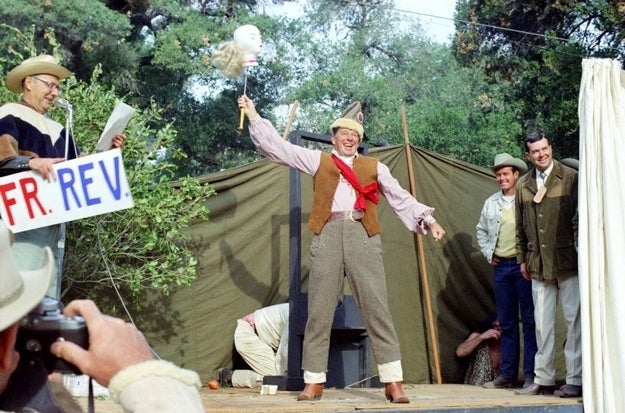 3.
Hanging out his with his horse "Little Man" at his ranch in 1977 in cowboy attire.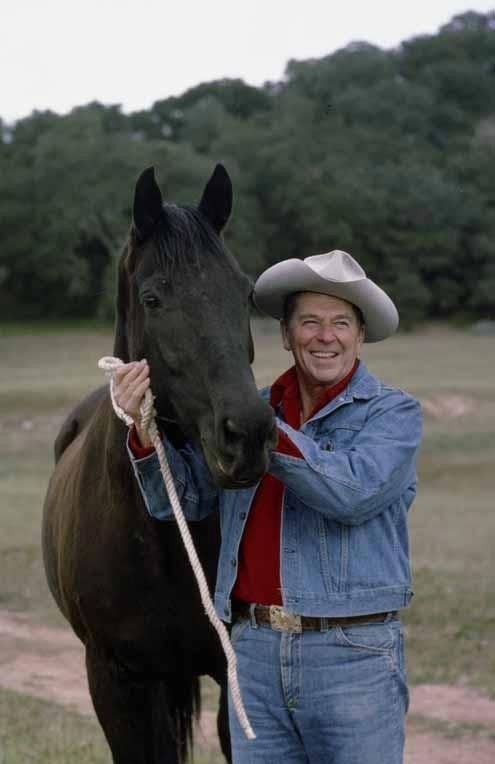 4.
Celebrating St. Patrick's Day at the White House in 1988.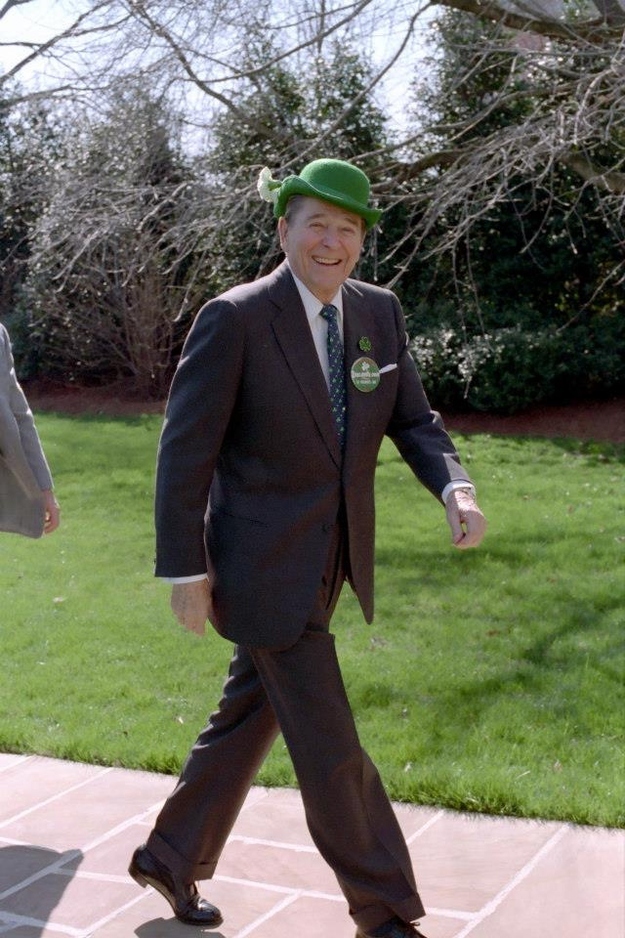 5.
Wearing a fake mustache with a plaid blazer and turtleneck during a congressional barbecue.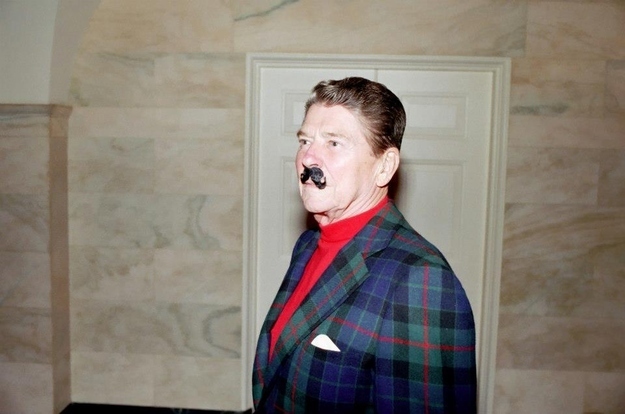 6.
Wearing an anti-Michael Dukakis mask at his desk in the Oval Office.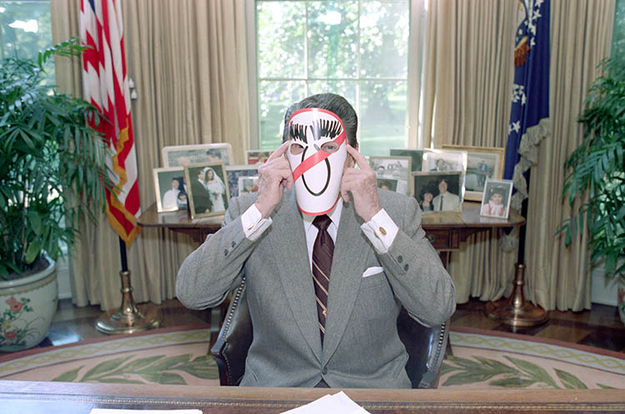 7.
Dressing up as Santa Claus for a Christmas party in 1983.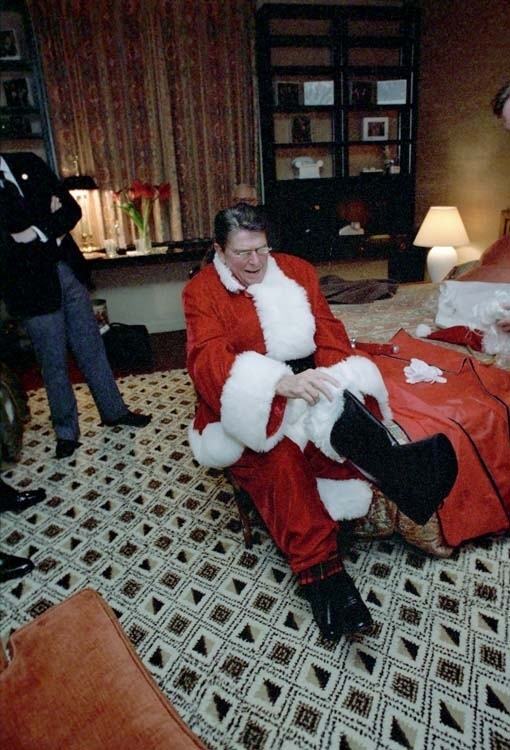 8.
Taking time to pose for a photo on a horse as governor.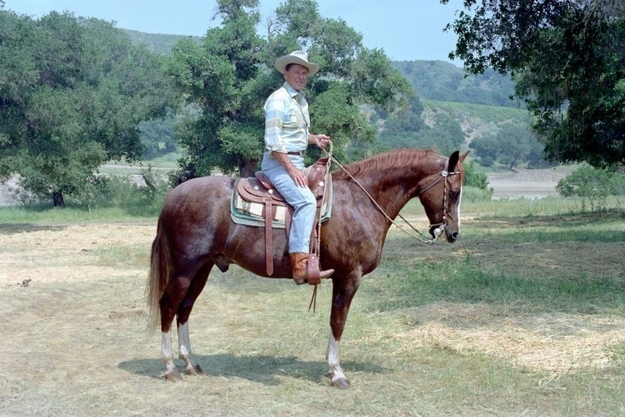 9.
Badass beanie-cap Reagan.
10.
Golfing in a pair of excellent plaid pants in California in 1986.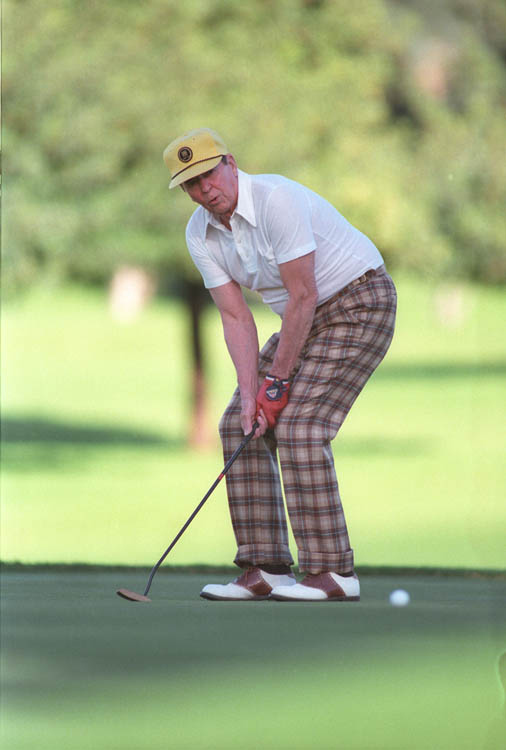 11.
"Covered in popcorn by the New York Giants" outfit.