Read 19-Year-Old Mike Huckabee Slamming Racists In His 1973 Column
"I don't think a person can be totally sold out to Christ until he has resolved all of his racial prejudice."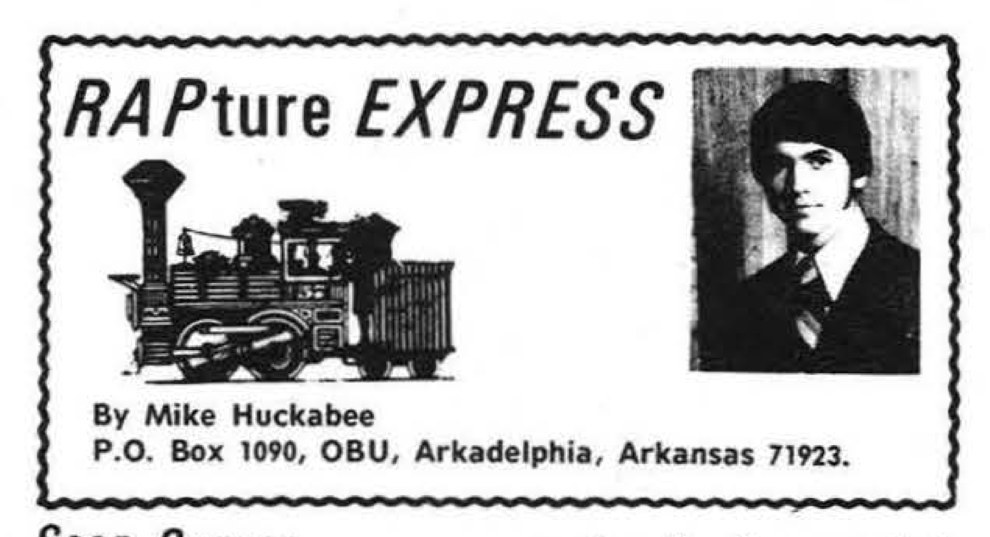 In the early 1970s, future Arkansas Gov. Mike Huckabee wrote a column called the "RAPture Express" for the Baptist Trumpet, a weekly newspaper of the Baptist Missionary Association of Arkansas. Huckabee had just graduated Hope High School and started studying at Ouachita Baptist college.
BuzzFeed News previously noted Huckabee wrote columns covering topics like dancing, dating, and smoking, as well as some more serious issues such as the Houston Mass Murders and the Arab oil embargo.
In one previously unearthed column, Huckabee wrote about racial prejudices.
In the column, Huckabee took to task fellow Christians who looked upon people of color as "inferior," saying those who threw out "degrading" terms at African-Americans didn't follow the rule of treating others how they wanted to be treated.
Huckabee said a person couldn't be a complete Christian "until he has resolved all of his racial prejudice."
Take a read of the column in full below: