Rand Paul's Very Libertarian Favorite Movie And Song
"We are the Priests of the Temples of Syrinx"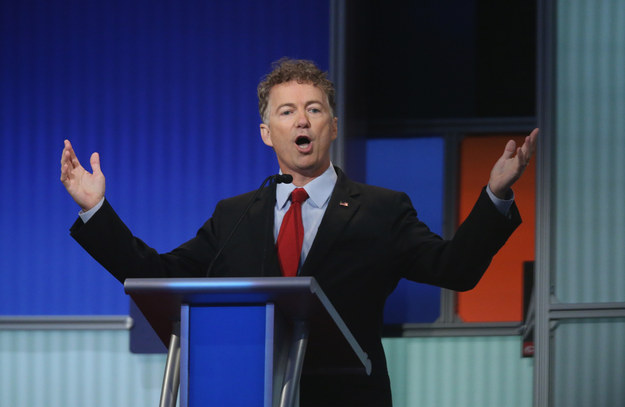 Rand Paul's taste in music and movies are very much in line with his political beliefs.
"When I was growing up I was a Rush fan and I went to a Rush concert one time in Houston and was a big fan," the Kentucky senator told radio host David Webb last week. "But lately the band that I've been liking a lot is State Radio which has a cool song Calling All Crows another one called Waitress. and Indian Moon, but they've got some good songs."
Paul added that he enjoyed the Rush song 2112, because it was inspired by the writings of libertarian demigod Ayn Rand.
"The 2112 song is based on the novel Anthem by Ayn Rand and in it, you know, a guy in a future society - when music's been banned - finds a guitar and in 'Anthem' what happens - where technology's been banned a guy falls into a subway and finds electricity," stated Paul. "It's sort of a parallel kind of song, but as a kid I was, you know, a big fan."
And Rand Paul's favorite movie, not surprisingly, is Enemy of the State, the late 1990s Will Smith classic about the National Security Agency.