Rand Paul's Senate Website Gets Makeover With A Glaring Omission On Issues Page
Immigration and Social Security aren't on there anymore.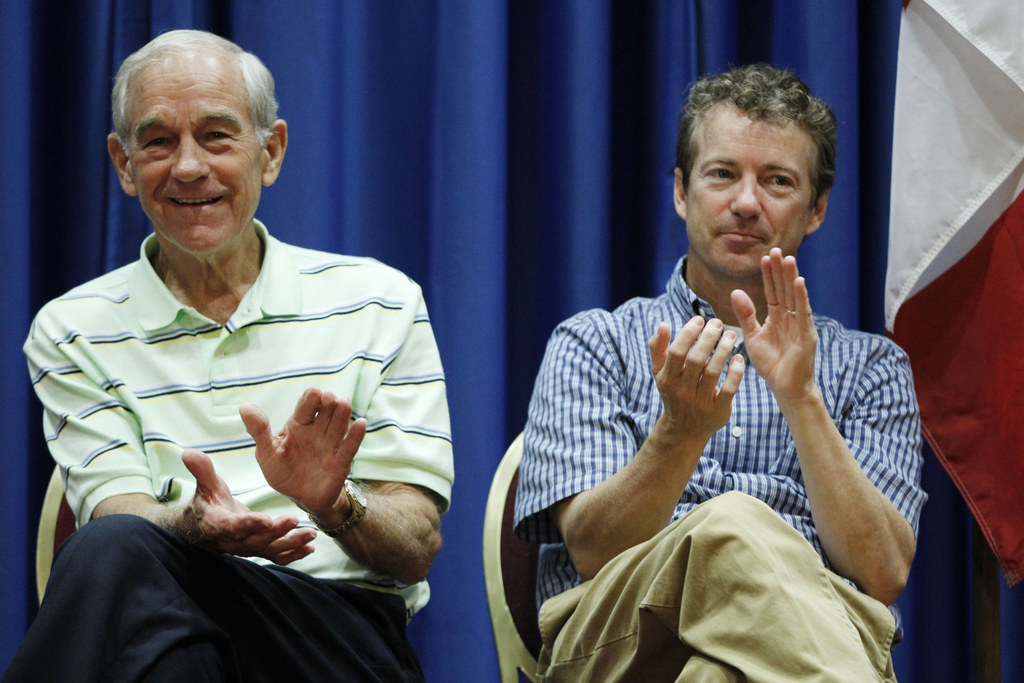 Republican Kentucky Sen. Rand Paul's Senate website got a makeover Friday. The senator unveiled a new, cleaner, more campaign-looking website — with a new issues page, largely using the same text from his old issues page with pages.
But two divisive political topics are now missing: immigration and Social Security.
Paul, the prospective 2016 candidate is widely expected to launch his campaign for the presidency next week.
Here's the current homepage for Paul's Senate page: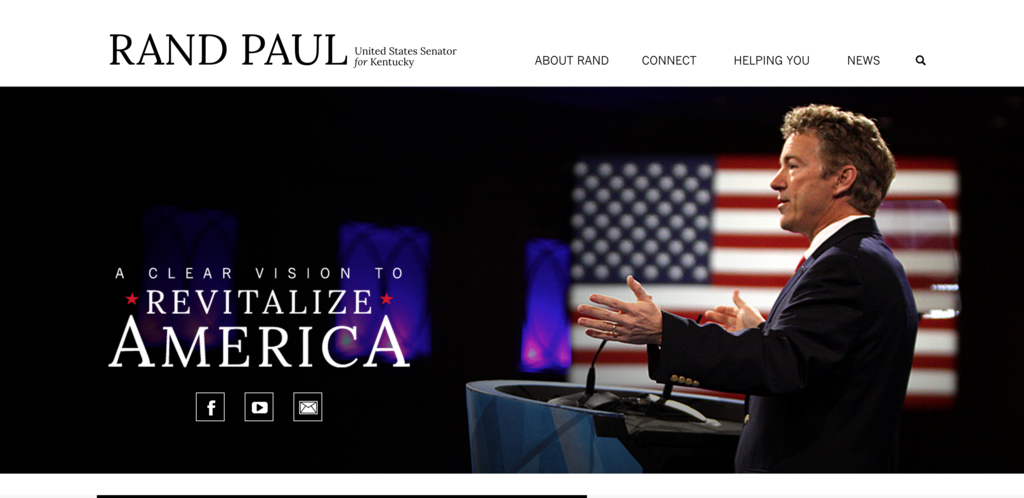 And here is how it looked yesterday: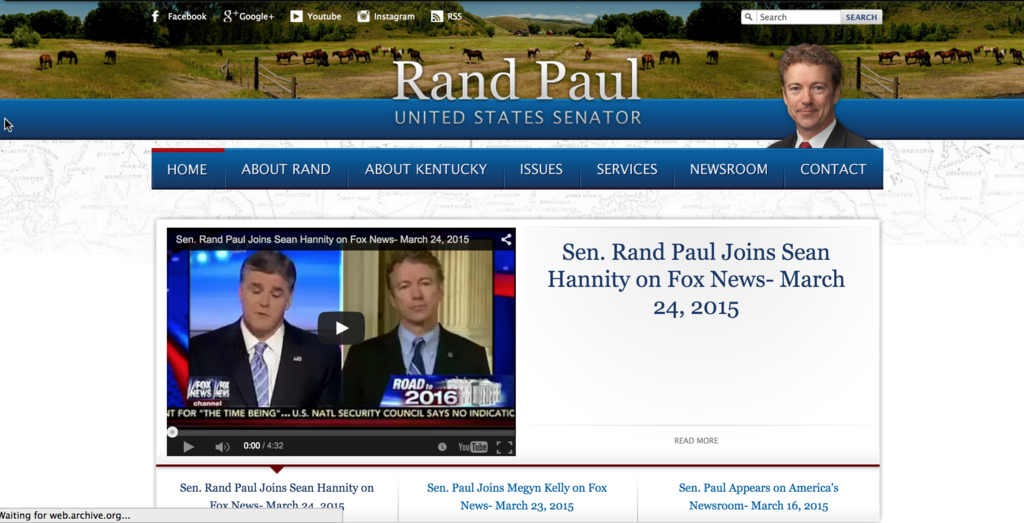 Here's the list of issues page for his old site:
On the new site, the current list of issues page topics are:
Advancing Energy Security
Advocating for Sanctity of Life
Balancing Our Nation's Budget
Expanding Economic Opportunity
Promoting Opportunity Through Education
Protecting Gun Rights
Protecting Privacy and Civil Liberties
Putting Patients First
Reforming Washington Through Term Limits
Reversing Burdensome Regulations
Securing our Nation
Supporting our Nation's Heroes
Here's the old page for immigration: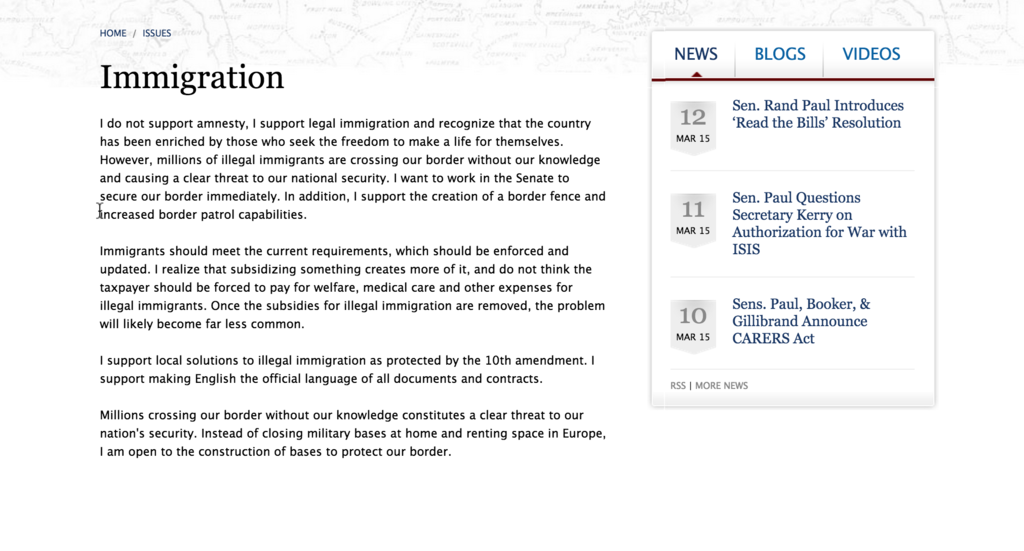 And here's the old page for Social Security: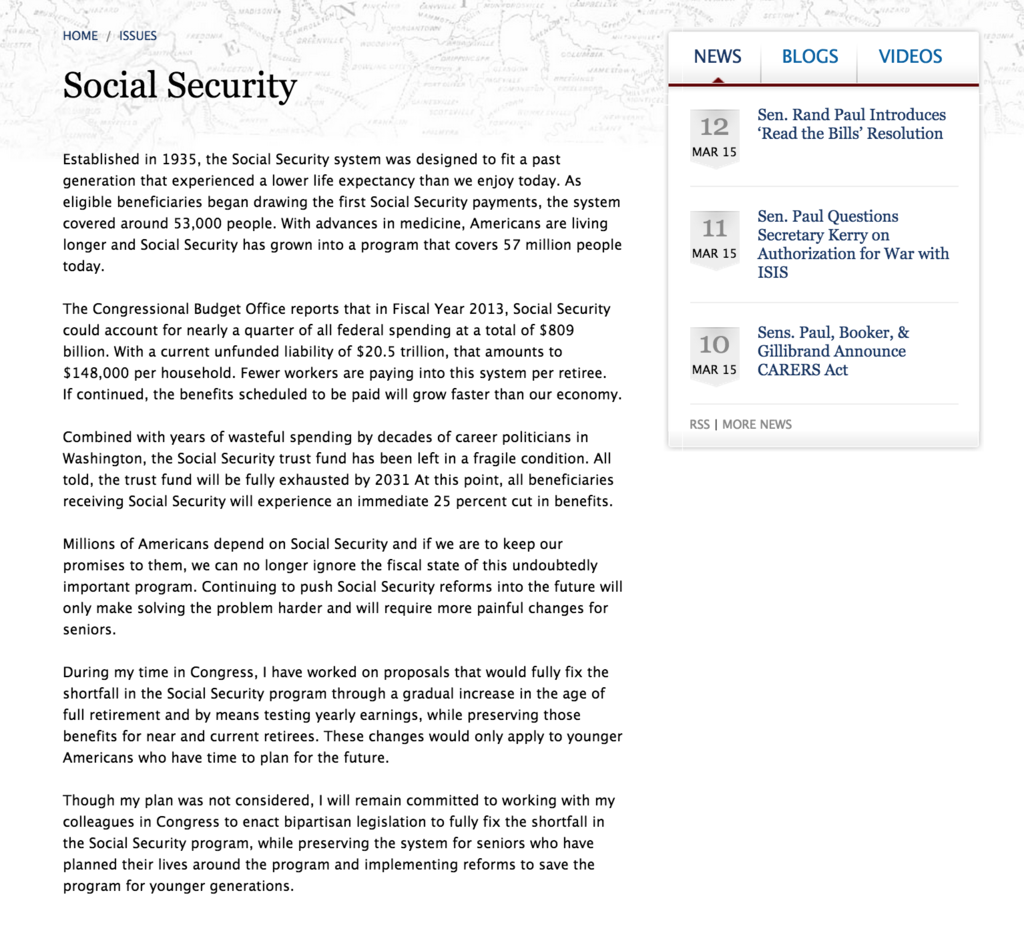 The "news" page likewise only goes back to January of this year: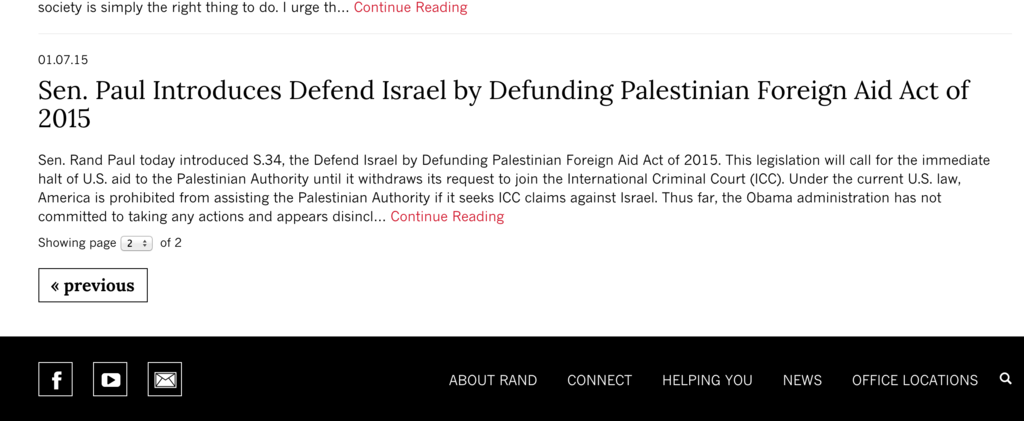 And clicking on any result in the search function just brings you back to the homepage: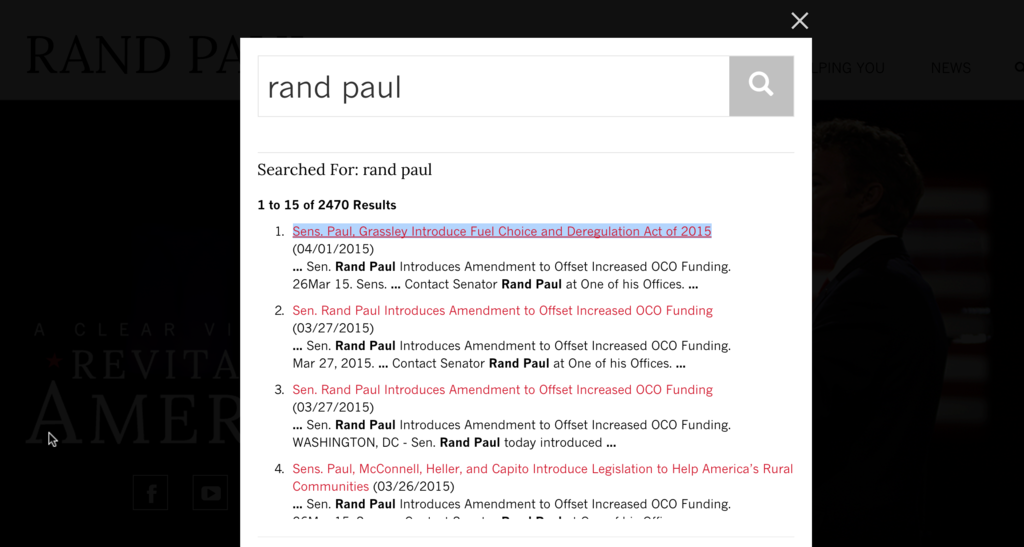 "The issue pages, for our new website, are still a work in progress," a Paul spokesperson said.